Remove all unneeded Elementor Widget
From the settings e-addons panel, you can control the activation of just the tools you need.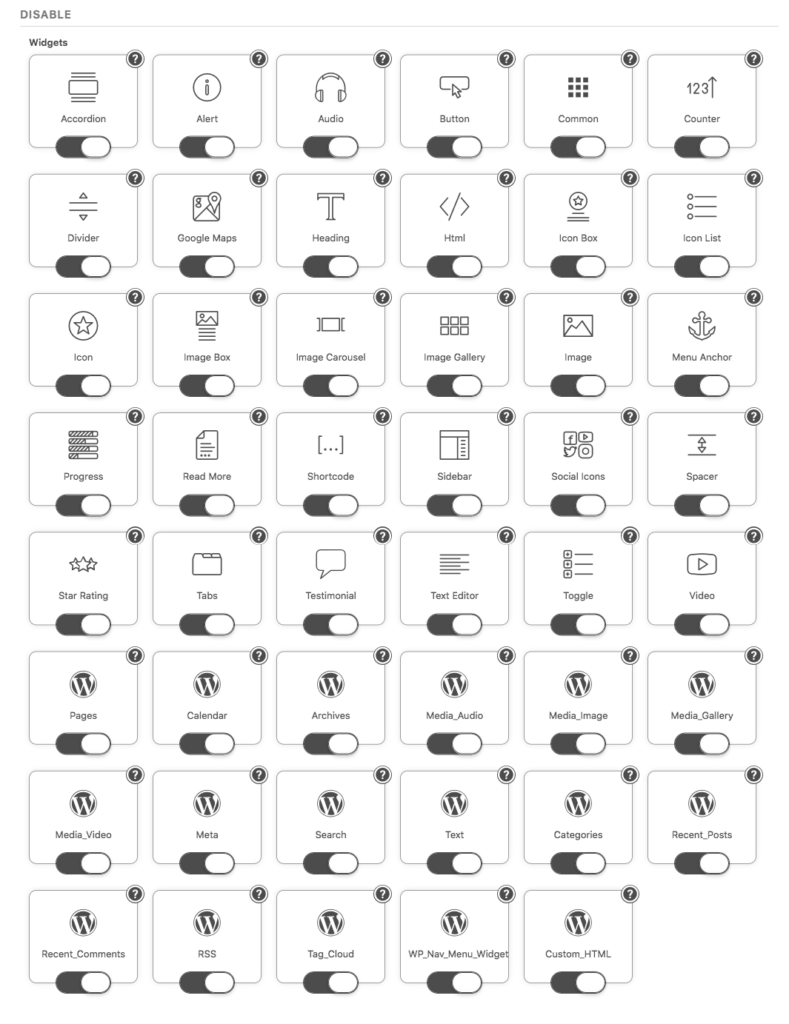 In the Widgets list you can find and disable all Elementor Free Widgets and WordPress Widgets.
Happy cleaning!
Automatic standard WP Updates!

This addon is likely to add the native support for WordPress updates to all Addons as standard plugins.
So when it's enabled you could find the standard WordPress Updates alert when we release a new addon version.
Support to WPML string translate
When Manager Settings is enabled, all text Controls of any e-addons Widget will be automatically added to the WPML Translation Management specific for Elementor.