Animate the images of your site with fantastic Parallax effects.
Groups of images moving with each other and with respect to the cursor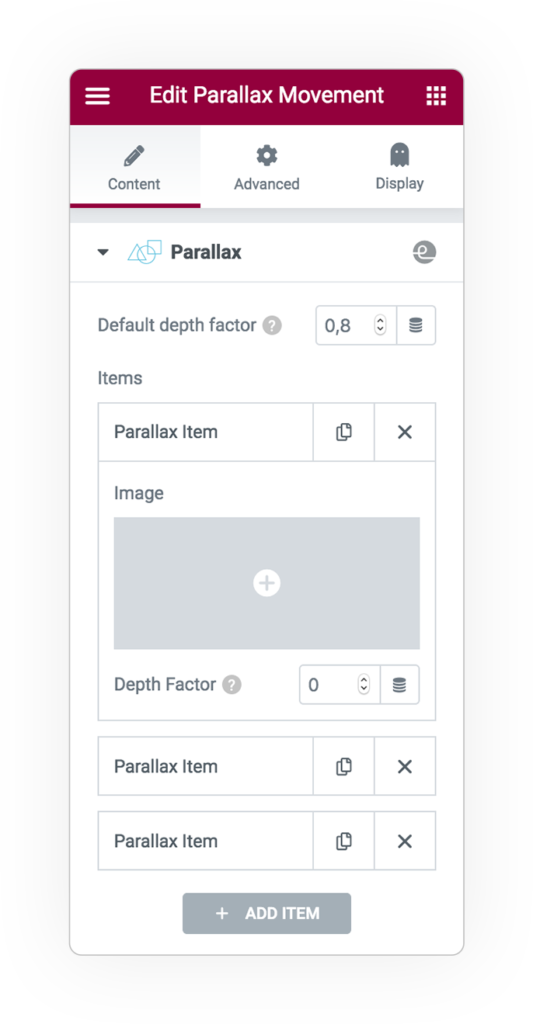 From the Parallax panel we add the images.
These may have a displacement coefficient, higher is the value, then larger the displacement will be.
Available options:
The important options that define the action of the scene.
OPTIONS
Relative or absolute input:
It is the point of origin (zero) from which the displacements are calculated.
Hover Only:
Makes it active only while the cursor is over the scene element.
Invert X/Y:
Reverses the movement of the layers with respect to the input

VALUES
Limit X/Y:
Limits the movement of elements on their respective axis.
Scalar X/Y:
Multiply the input motion by this value, increasing or decreasing the speed and range of the motion.