Here you can see all the possibilities for purchasing e-addons products which are:
The All-Access LIFETIME version is available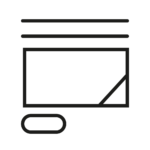 Extend your Elementor PRO Form with unique additional features that will allow you to manage forms like never before.
All Proform extensions in one go
All pricing is in EURO. You can change plans or cancel your account at any time.
* Special introductory pricing, all renewals are at full price.
The prices shown do not include tax. (will be calculated on checkout based on your location and VAT ID).

14 Days money-back guarantee
"With great powers comes great responsibilities"
Nothing more than WORK AND PASSION!