Set dynamic data from WordPress Shortcodes on the available Dynamic Tags fields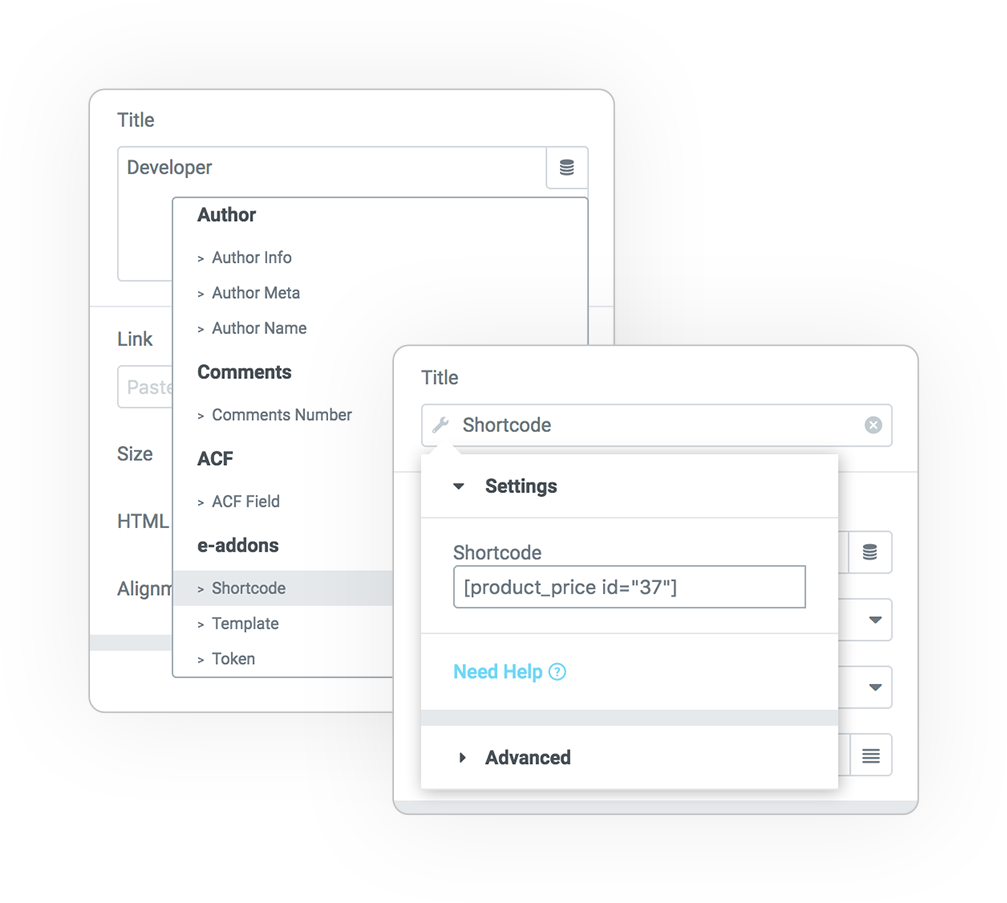 From the Elementor's Dynamic Tags it's available the Advanced Shortcode voice in the e-addons group.
Write your shortcode in the settings and you will see the result in real time.
Return as Structured Data
By default, a WordPress Shortcode returns a String result, so enable this option if you want to convert it to structured data.
It accepts: