The accordion view is ideal for optimizing the layout and improving the content hierarchy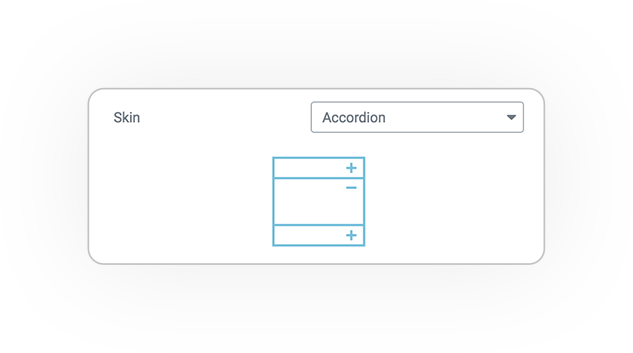 The skin Accordion display multiple rows of content in a simple and compact way.
Initially open
On load, it opens the wanted element: first, all or none
Single Item open
Make accordion opened items close when another item is opened
Heading
Pick the size of the header based on HTML semantic tag

Icon/SVG
Upload a custom image for normal and active state
Left or right alignment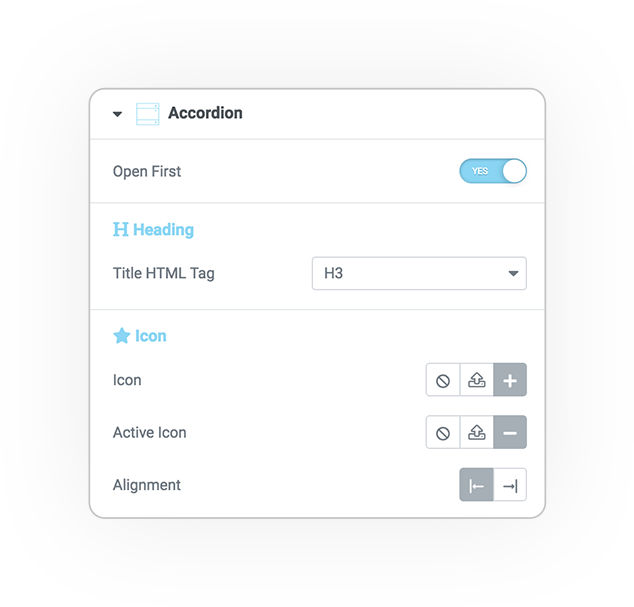 Edit the style of the accordion top bar.
Background
Border
Padding and dimension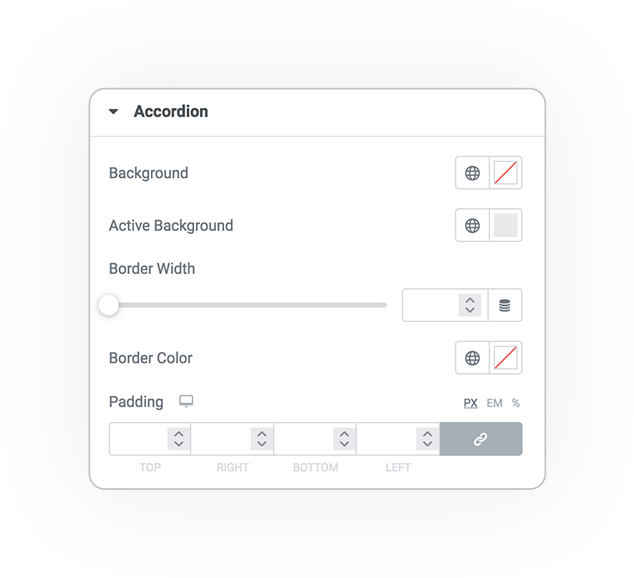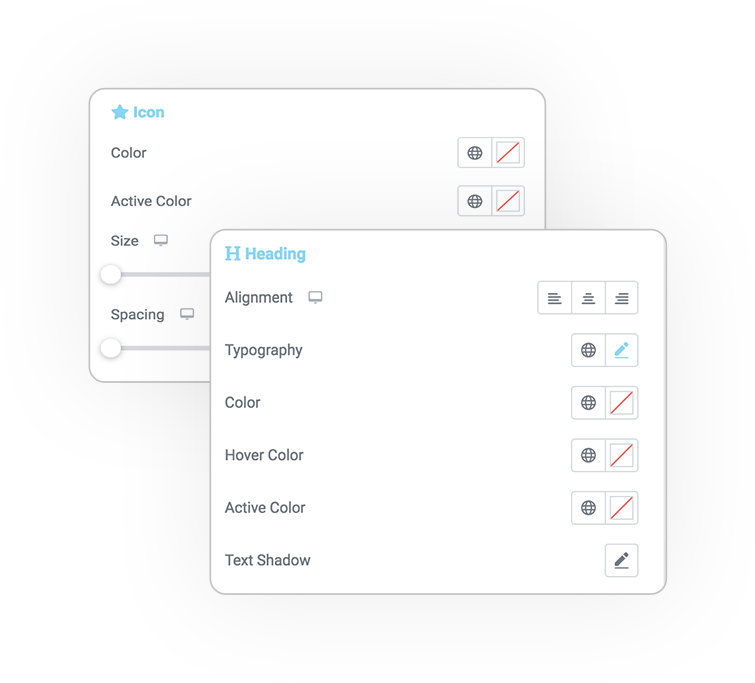 Edit title and icon styles.
Typography
Normal Hover and Active Color
Dimensions
Spacing
is a widget of the e-QUERY collection