Send forms data directly to your Telegram channel or account through this amazing extension.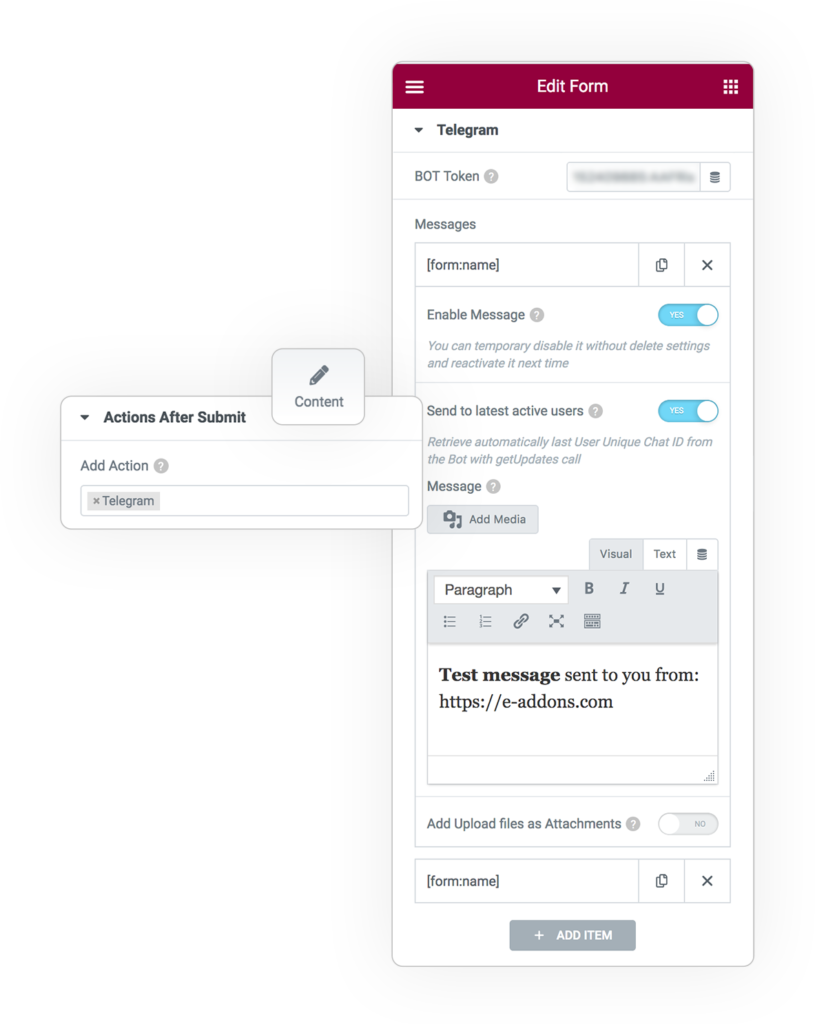 Bot Token
This Telegram API Key is needed to use any Telegram service.
It's free and simple to obtain.
Example:
123456:ABC-DEF1234ghIkl-zyx57W2v1u123ew11
Messages
You can create multiple message sent when form is submitted with the Messages Repeater.
You can create them but Enable the specific message later.
Send to latest active users
If you don't want to set a specific Recipient, the Bot will automatically send a message to the users it has interacted with recently
Recipient
Who have to receive the message, he must have necessarily interacted with the bot in the past.
You can define multiple recipients separate them by a comma.
You can use as recipient:
Unique identifier Chat ID (numeric), you can get it after you start a direct chat with Bot
Public Channel Name (@eaddons)

Message
The main text message sent to Telegram users by the Bot.
You can use simple HTML and dynamic form field shortcodes (or Tokens)
Add Upload files as Attachments
In additional to the main Text message, all Attachments will be sent to recipients as Media message.