Show your media in a smooth justified display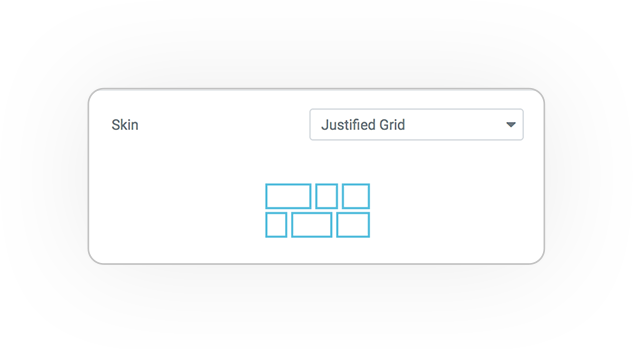 The Justified Grid skin is dedicated to the e-Query media widget and generates a grid adapting the images horizontally with respect to the box. It allows a very elegant and smooth display with parameters to model it.
Row height
The height of the images
Image space
The spacing between images
Last row
Change the style for last line on space calculation.
Justify (default)
No-justify
Left
Center
Right
Hide (remove the row)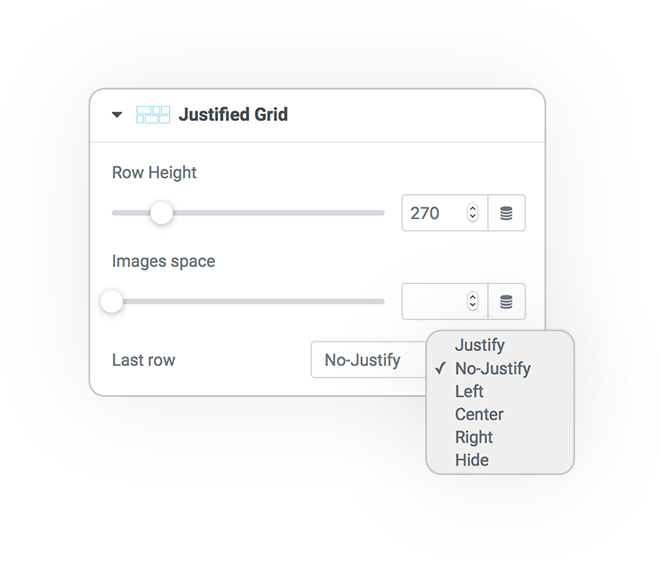 is a widget of the e-QUERY collection