Create your own Media Gallery in a creative and simple way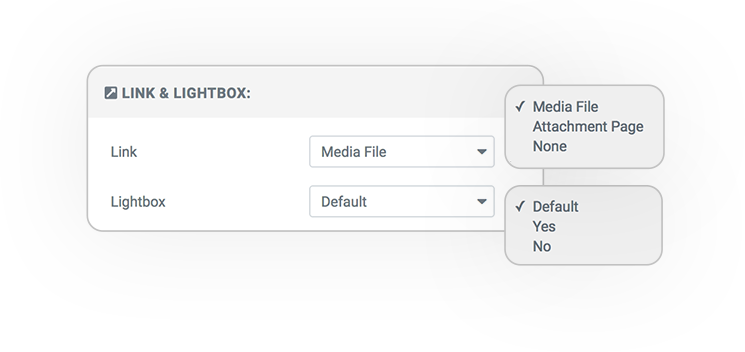 Link to Media File
Open the image with Lightbox
or open media image
Link to Attachment Page
Image Size
The size of the cropped image.
Image Ratio
The width ratio that transforms the container.
Image Width
Custom width.
Background image 
Turn the image into a background to stretch it over the container. Alternatively change its height.
Overlay
An overlay element based on color or another image, very interesting if you use a graphic design.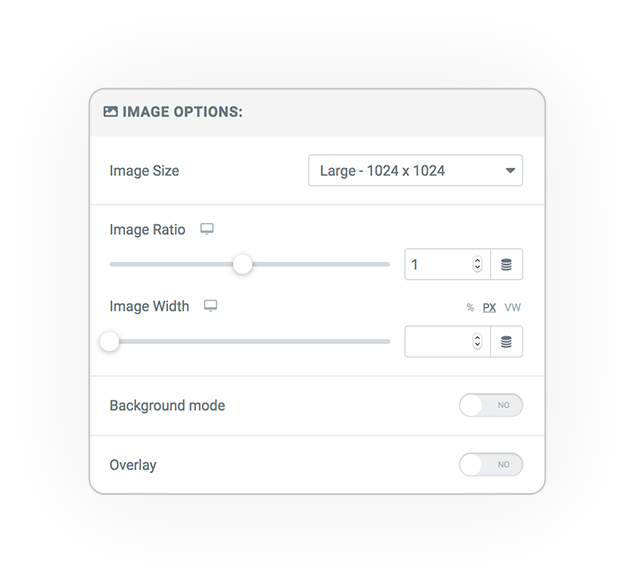 Type

3 different ways to manage the Media Library query
Manage image galleries from posts and more over.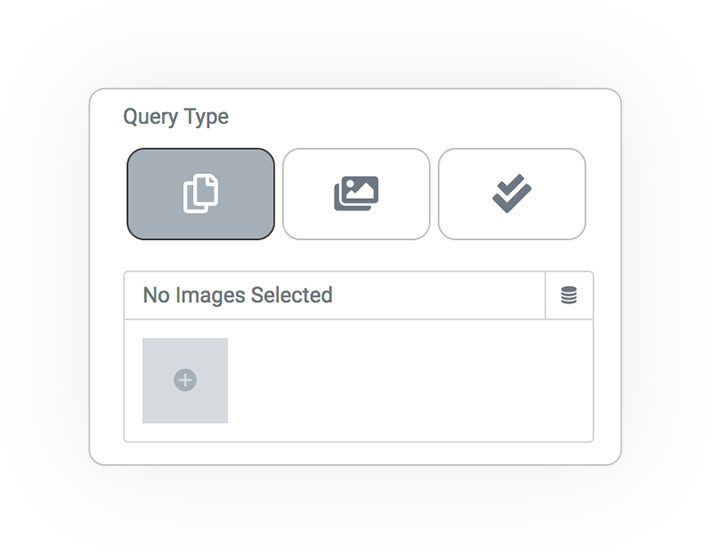 To create a custom gallery from manual selection of posts, which you can choose from any type.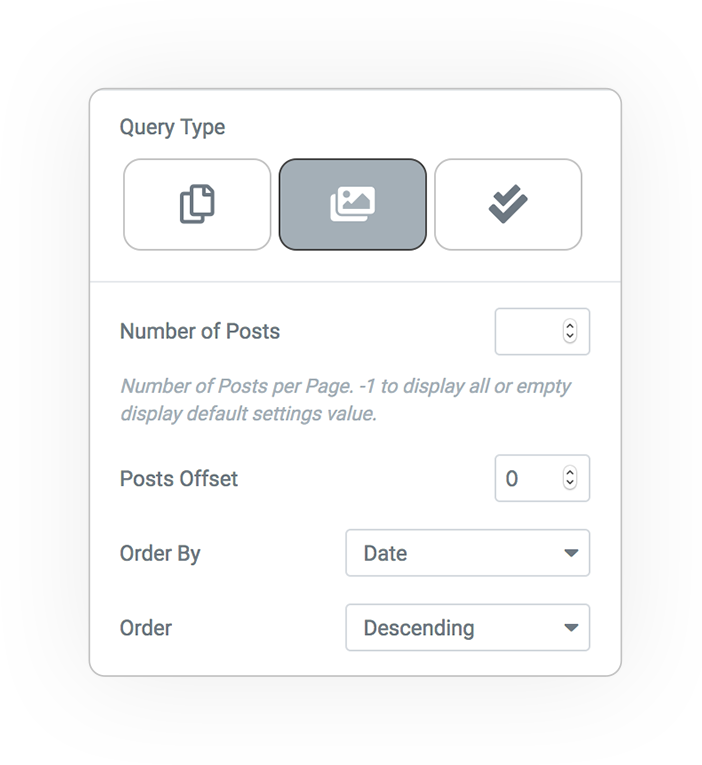 Every element loaded in media library is at your disposal.
You will be able to generate lists from any element uploded in media library, through filters you will control the grouping characteristics
Categorizations
mime-type
data
custom-field/meta-key
and more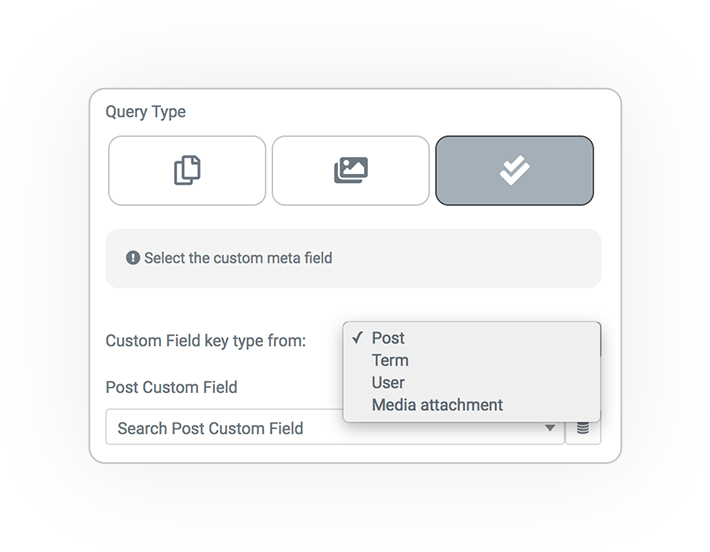 By providing a Custom Field that returns an array of images, such as the Gallery field from ACF or PODS, you will display the associated elements.
Key type
You must choose the type of element from which you want to retrieve the field. This depends on where the widget is being used.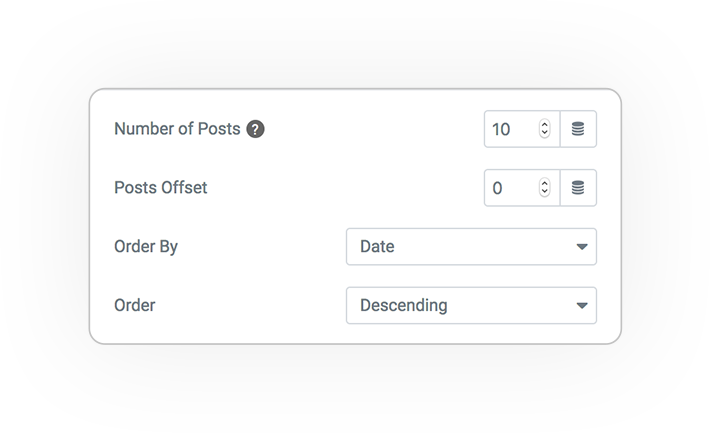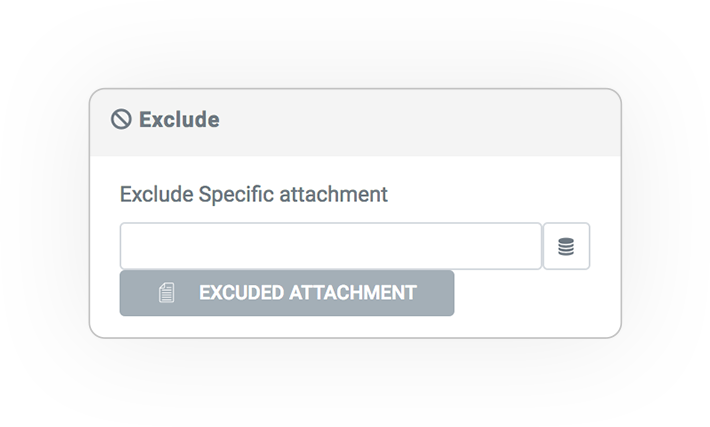 Attachment
Maximum control of the result!
All of this is sortable.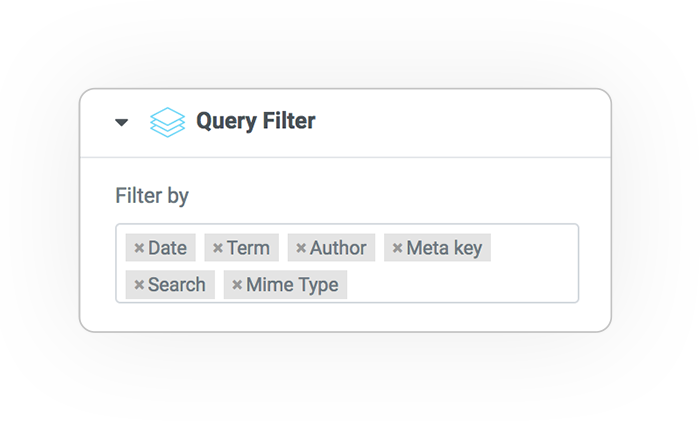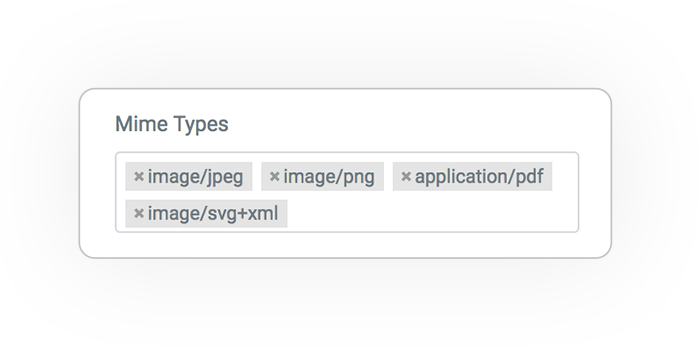 Filter only media with specific mime-type, even multiple.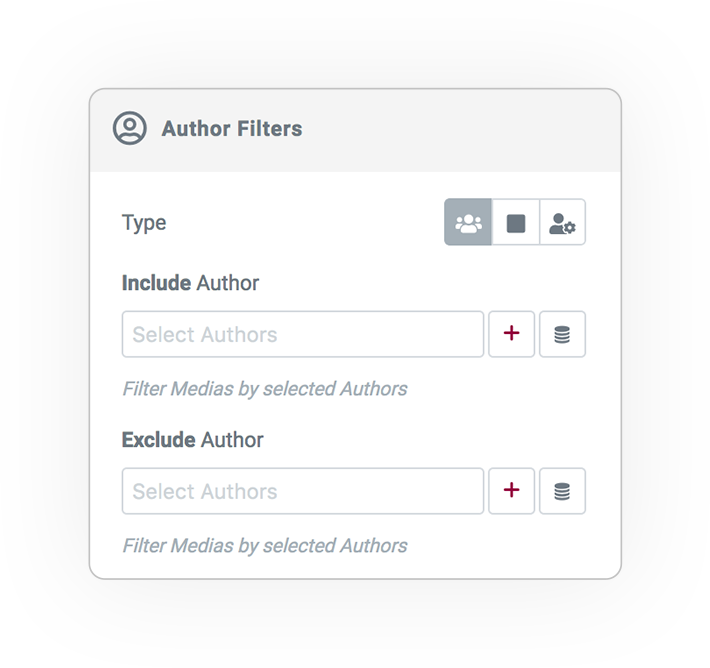 Filter by the author(s) of an attachment. by inclusion or exclusion.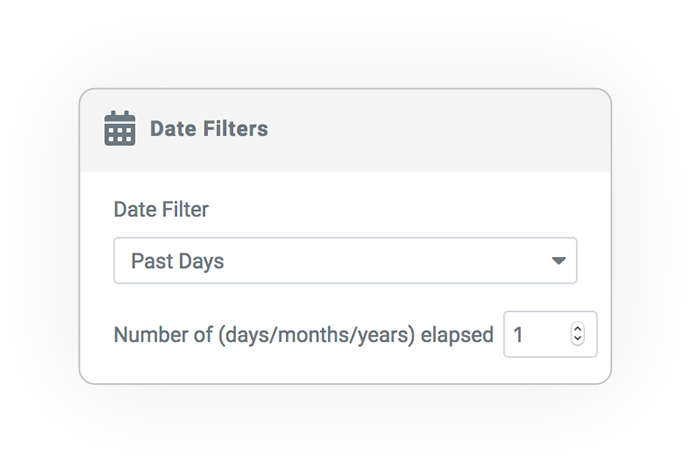 Date filters:
Past
Future
Today
Yesterday
Past Days
Past Weeks
Past Months
Past Year
Period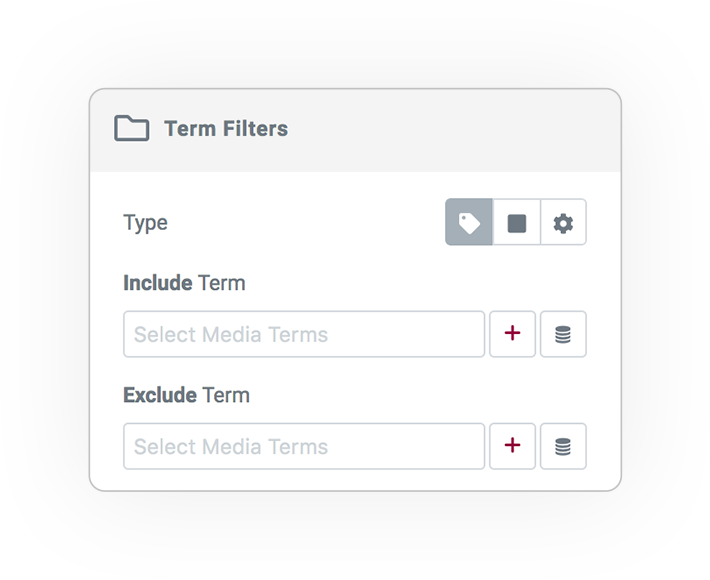 Filter by combining the terms associated with your attachments. You'll be able to display only media files with a certain term but without another term.
Natively there are no Media Taxonomies but many plugins allow you to categorize them, as if they were real folders.
Combination
Use the logical OR or AND condition between terms.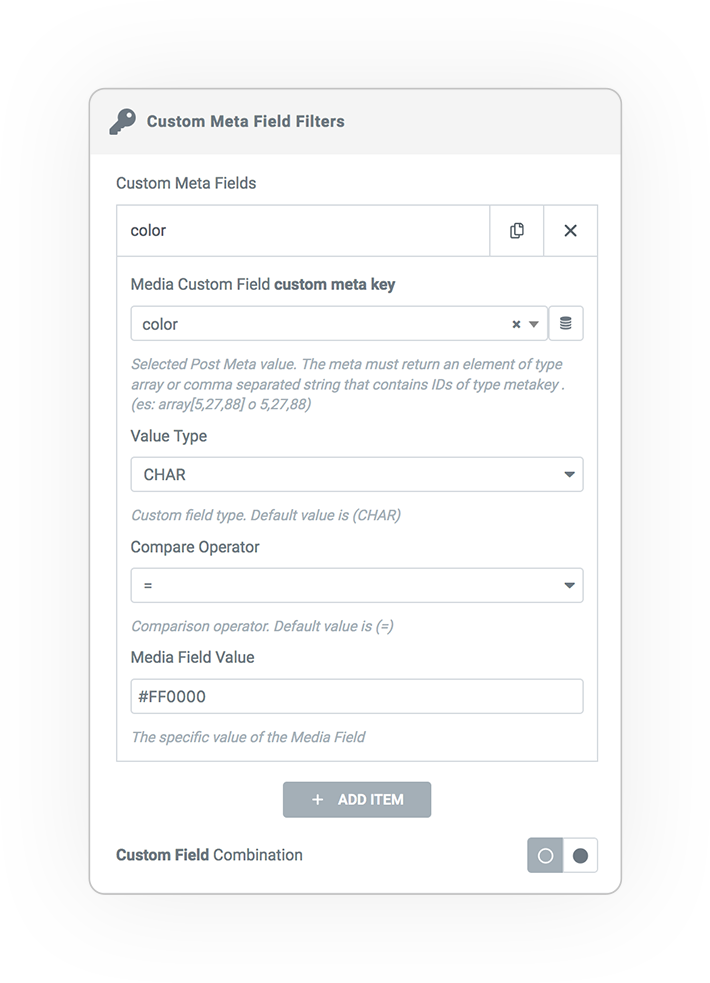 Using custom fields to filter the attachments you want allows you to get the highest level on customization.
Custom Meta Key
The meta key
Value Type
numeric
binary
char
date
datetime
decimal
signed
time
unsigned
Compare Operator
=
>
>=
<
<=
!=
like
rlike
not like
in
not in
between
not between
exists
not extists
regexp
not regexp
Value
The value..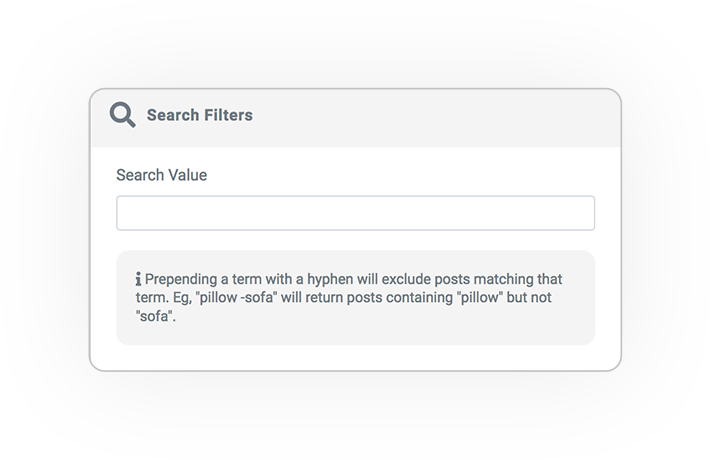 Filter based on a word that does or does not exist in the title or content of your media attachments.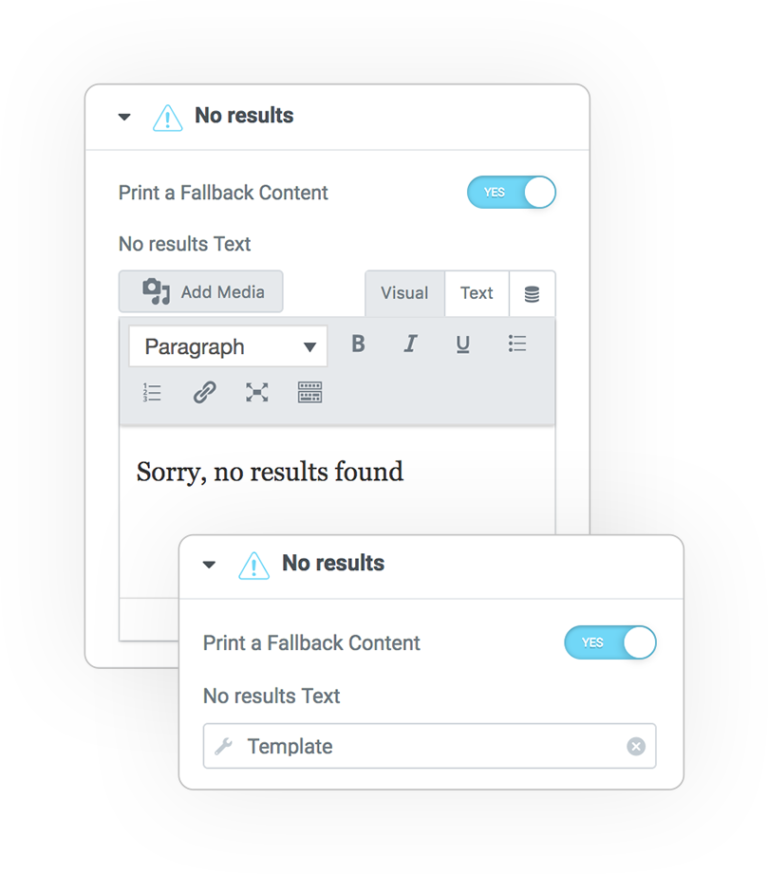 The fallback text that is showed in case no results from the Query exist.
Dynamic Tag
Remember that from Dynamic Tag > Template, you can use a template for the message.
All data at your service

We wanted to create a way to visualize, sort and manage every type of data that is associated with a Media to generate complete lists in all its parts.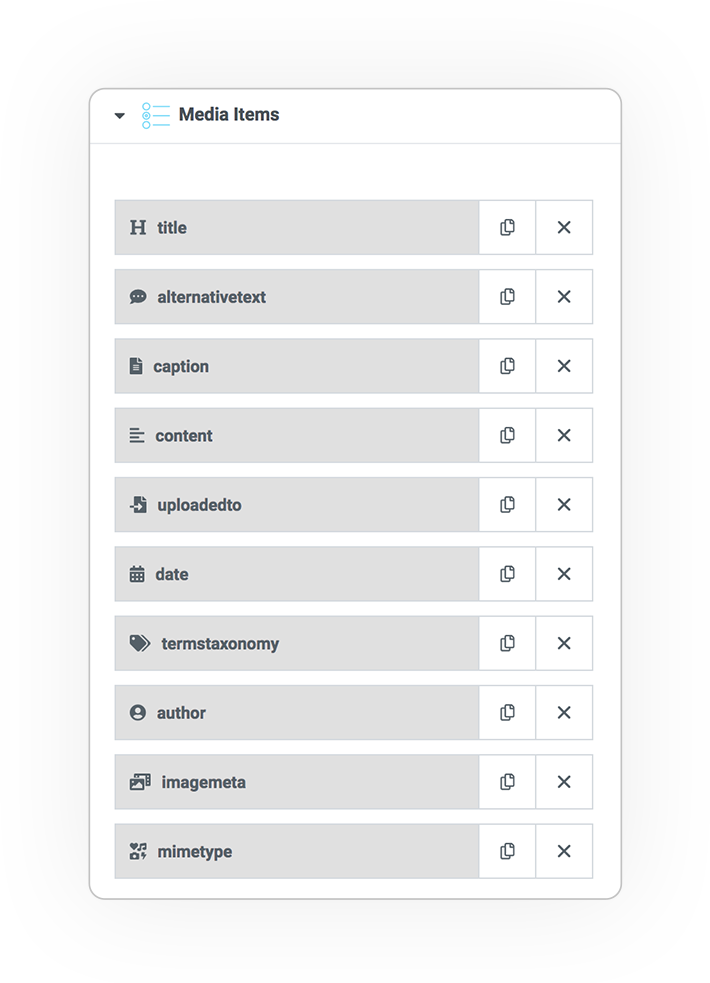 The Preview Image (by default)
The Title
Alternative Text
Caption
The Date
Taxonomy Terms
The Content
Author of post
Uploaded to (Post)
Any Custom Field
Static (text, image, icon, code)
Mime Type
Each type of element is customizable in all its parts with dedicated parameters in order to achieve maximum control.
Style
All styles are instantly accessible while creating items.
Advanced
As if that wasn't enough, some advanced parameters allow you to refine the display and behavior.
Go to the MEDIA ITEMS page to see the features
Several display styles are available for all e-Query widgets that will allow you to get the navigation approach you want.