Give life to your headings with many customizable animations.
It works on HEADINGS and is used to animate letters with different styles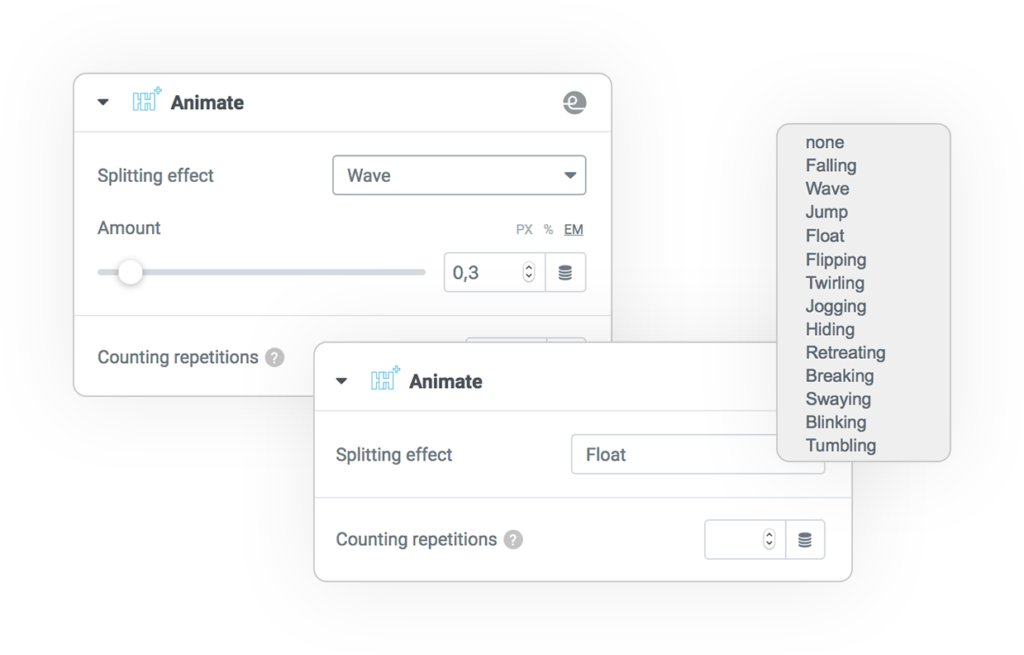 Heading Widget Animations
Enable the heading widget animations from the "Animate" panel.
Set the effect

 
Splitting effect

The amount of movement


Amount
There are many sequence styles available and many more are in the works.
Add Your Heading Text Here
Add Your Heading Text Here
Add Your Heading Text Here
Add Your Heading Text Here
Add Your Heading Text Here
Add Your Heading Text Here
Add Your Heading Text Here
Add Your Heading Text Here
Add Your Heading Text Here
Add Your Heading Text Here
Add Your Heading Text Here
Add Your Heading Text Here