Insert static data and display it in unique and incredible ways
Lists of items created the way you want them but with all the powerful features of e-Query.
You'll be able to create custom elements, not from queries.
This is very convenient in case of dedicated Call to Actions or info boxes.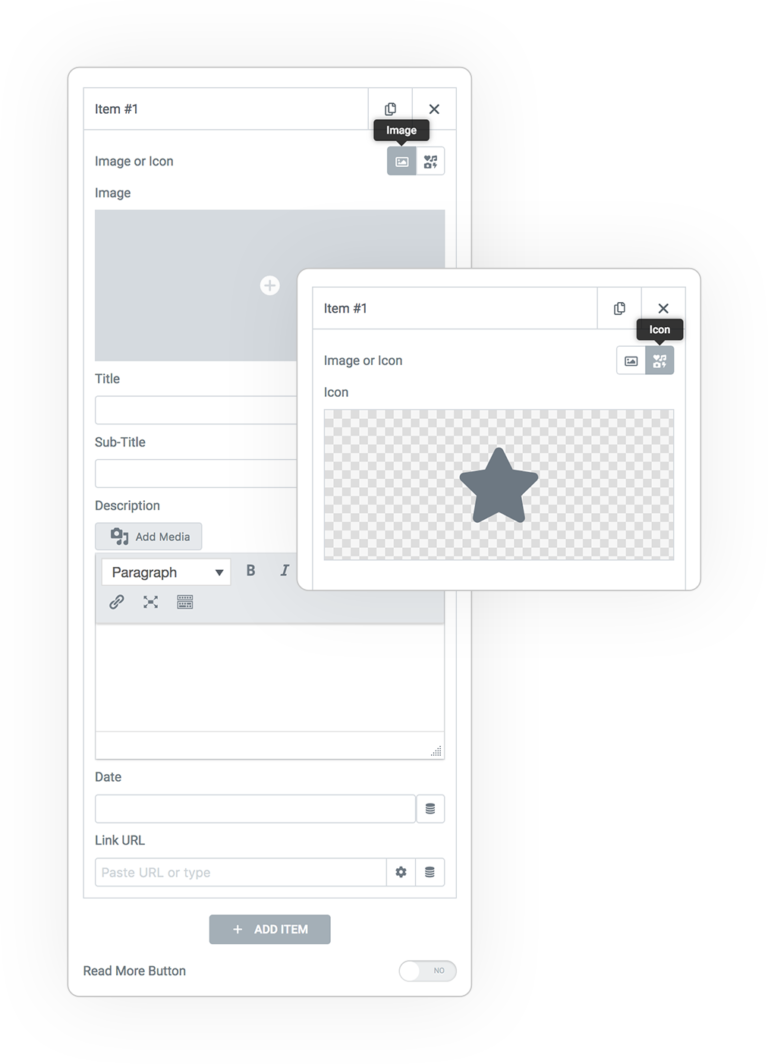 Add as many items as you want and generate a custom list.
Image or Icon
Alternatively you can choose to use a media image or an icon, if svg is supported.
Title
Subtitle
Description
Date Time
URL link
ReadMore button
Enable the use of the button.
All the data at your disposal
We wanted to create a way to visualize, sort and manage all kinds of data.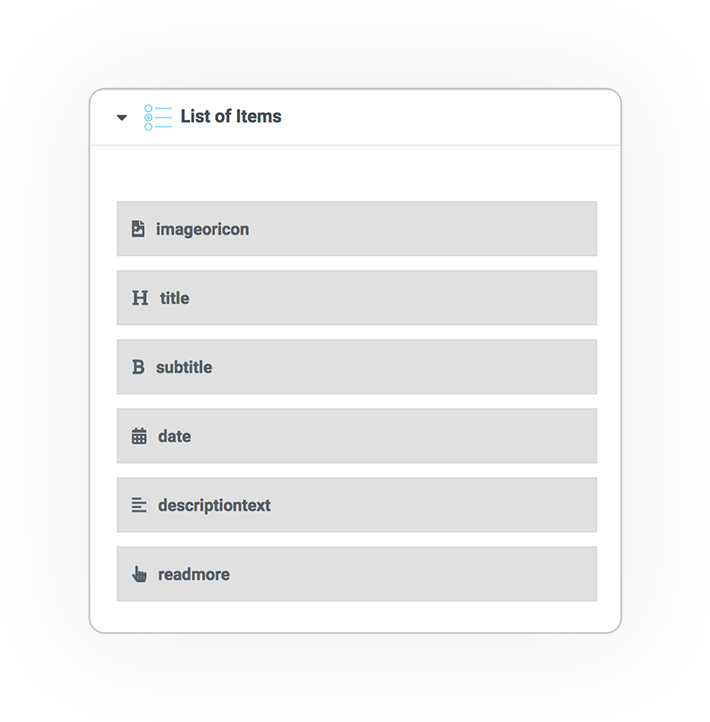 Image or Icon
The Title
Subtitle
A Date
Description
Read more Link (CTA)
Each type of element is customizable in all its parts with dedicated parameters in order to achieve maximum control.
Style
All styles are instantly accessible while creating items.
Advanced
As if that wasn't enough, some advanced parameters allow you to refine the display and behavior.
Go to the page dedicated to LIST ITEMS to consult the functionalities
Several display styles are available for all e-Query widgets that will allow you to get the navigation approach you want.