Show different content based on the user's choices made with multi redirect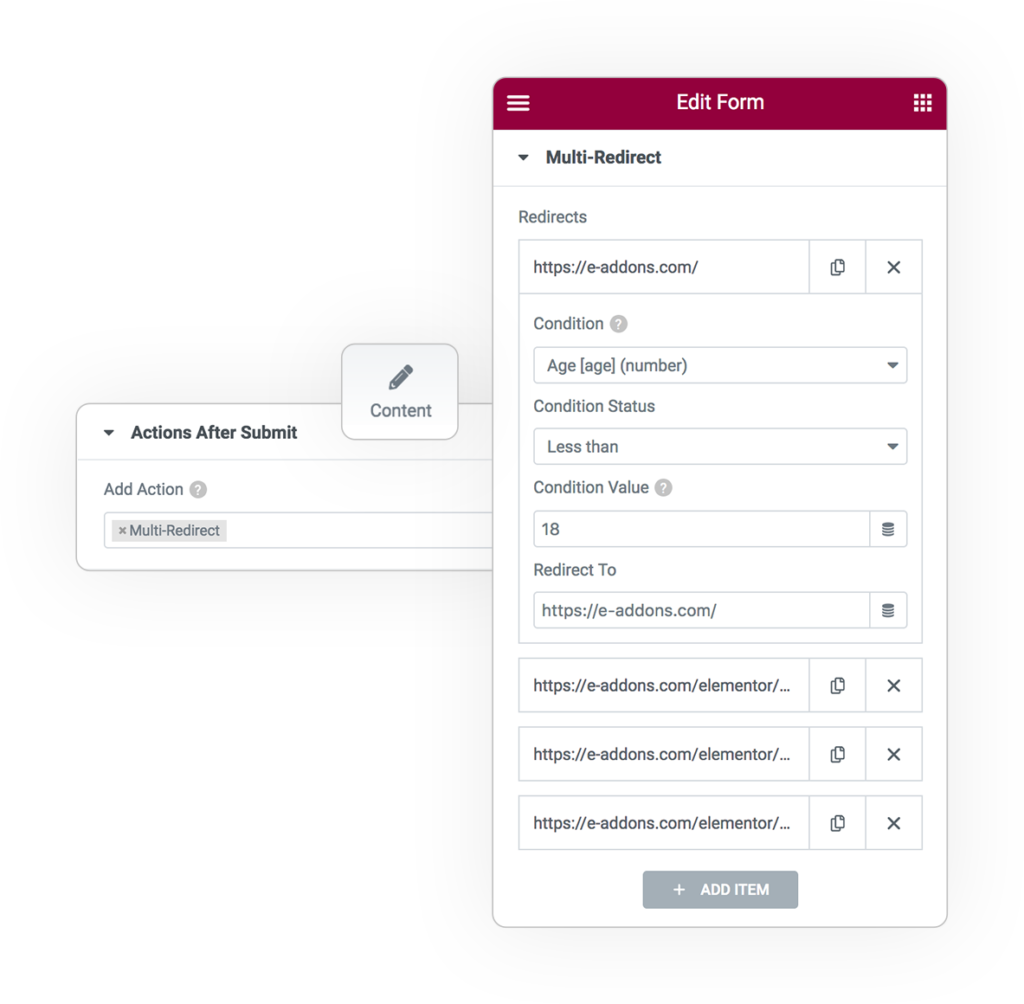 Unlimited redirect conditions

Redirect Repeater
On the repeater you can add many redirects, each of them contain the same subfields.
Condition
The Form Field which you want to check the value
Status
Select the Field status of its value, you can choose from:
Equal/Not Equal
Less Than/Less Equal Than
Greater Than/Greater Equal Than
Contain/Not Contain
In Array
Is Checked/ Not Checked

Value
It appear based on the selected status, it's the value you want to compare with the Field value.
Redirect To
If condition is satisfy the Form will send you to this URL.
On valid condition the next conditions will be ignored.
This Form will redirect you on different pages based on your choices.