List your data over time with an original layout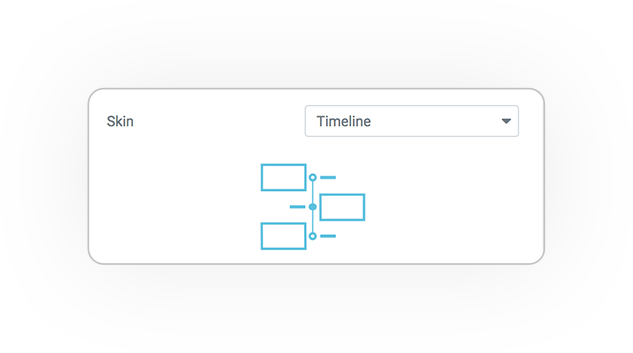 The timeline skin is particularly useful for listing data over time, but also for an original layout.
Image size
The size of the image circle.
Vertical position
The vertical position of the arrow and block relative to the image.
Width
The width of the timeline.
Content Space
The spacing of the blocks relative to the line.
Date shift
Displacing of the date.
Row space
The vertical distance between the elements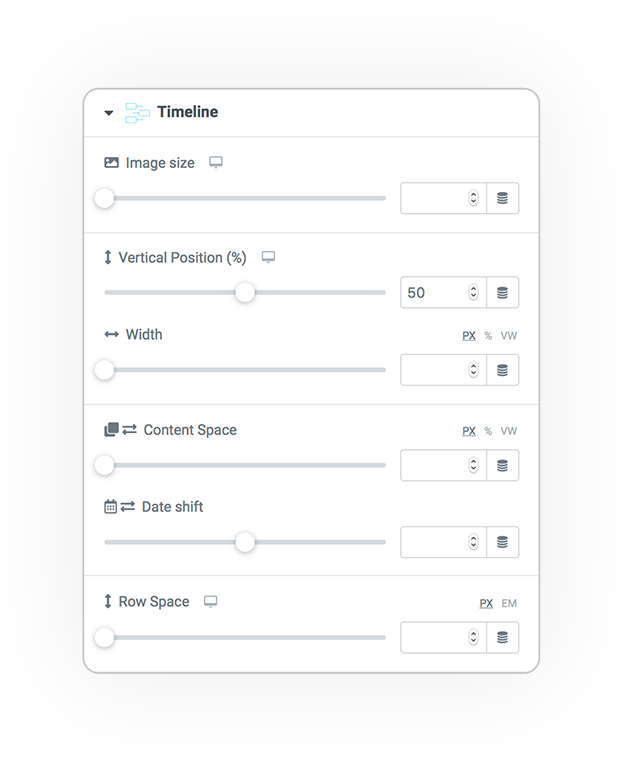 The style parameters refer to the normal and/or active state.
Line

Panel
Background Color
Border image size

Panel Content
Padding
Border radius
Arrows size
Shadow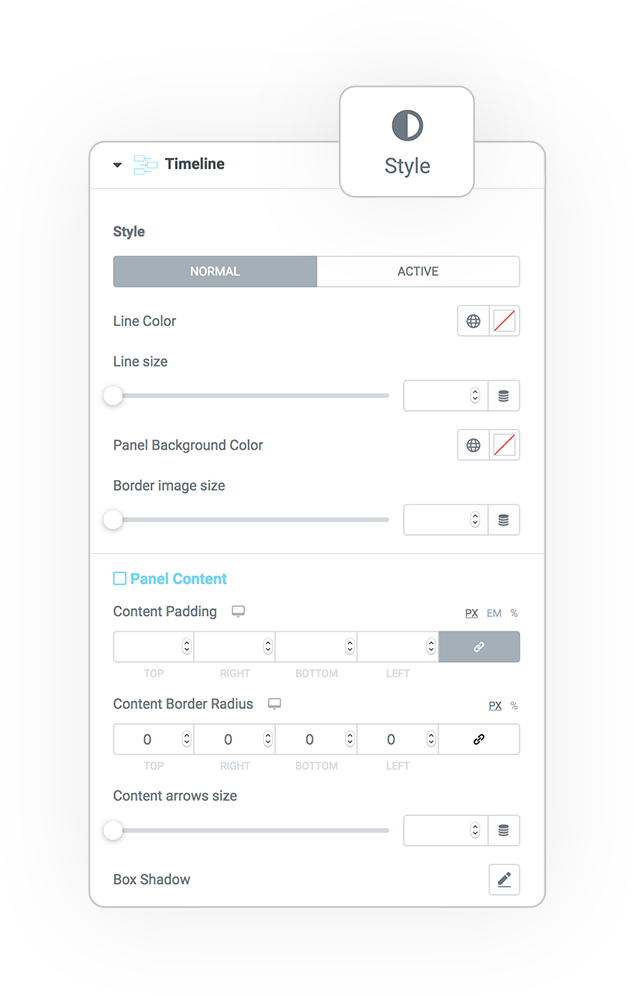 is a widget of the e-QUERY collection