Enhance the understandability of your forms thanks to the help description.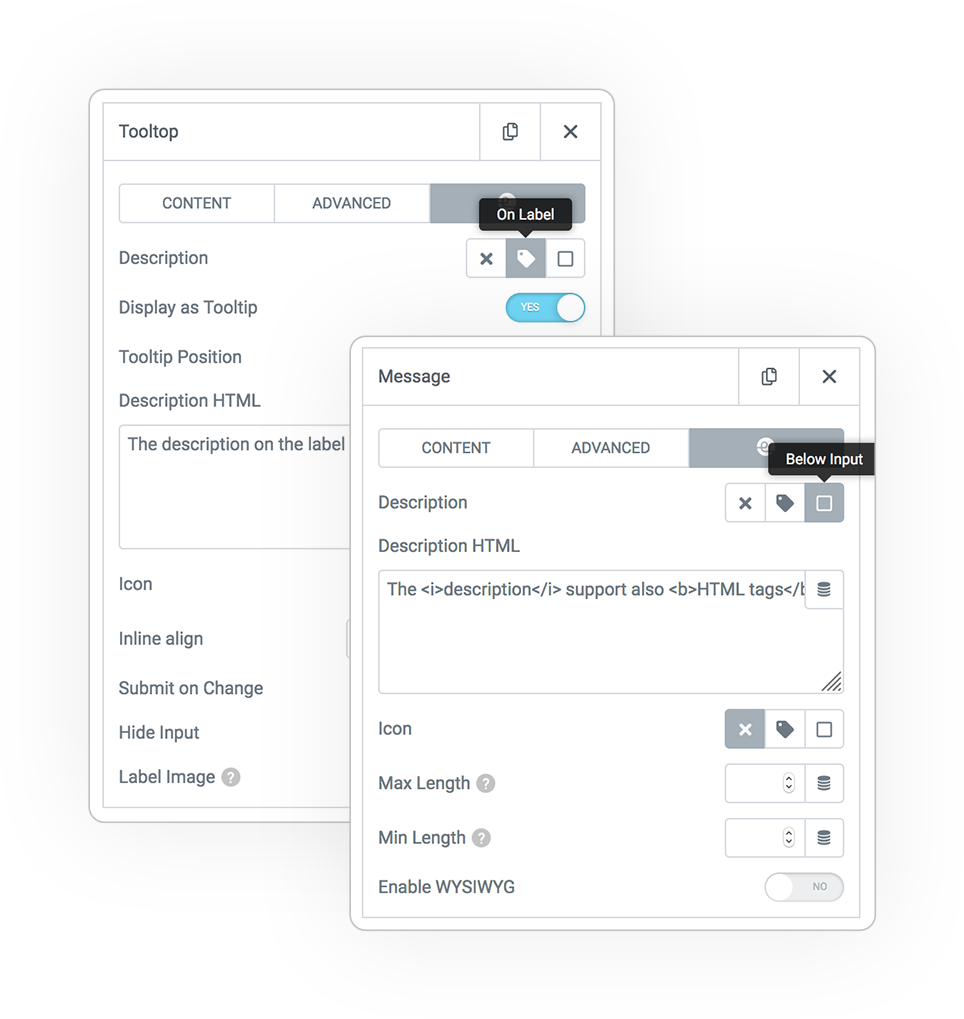 Description Help Field Extension
Description
For each Field you can find this control on Form > Content > Form Fields > Your Field > e-addons Tab.
The description have this options:
None (as Default)
On Label, display as ABBR text on the field label
Below the input, at the end the field wrapper

Tooltip
If selected on Field Label you may prefer display the description as Tooltip which appear on User hover on label.
Description HTML
The text to display, you can use also HTML tags
On Label - Tooltip - Below Input