Share your content accessible from any Cam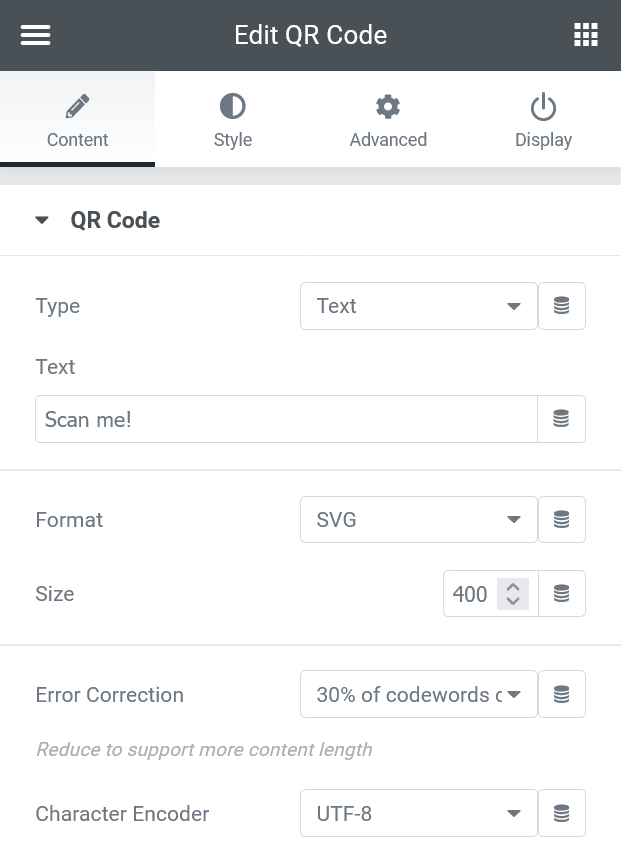 Type
This widget support many type of content:
Text, a simple string
Long Text, up to 7089 numeric or 4296 alphanumeric characters
URL, an quick way to share a link
E-Mail, with optional predefined Object and Content
Geo, with geographical coordinates (lat, lng)
Phone Number, for a direct call
SMS, to a specific number with a predefined text
WiFi, to share the connection credentials
vCard and MeCard, share your contact information in structured data
BitCoin, to pay someone using your wallet
Format
The result image could be printed in two format:
SVG, supported by all browser and further customizable
PNG*, downloadable and rendered as standard image
* imagick is required on your server in order to generate a png image.
Size
The dimension of the QR Code
Logo
An optional PNG image positioned in the center of the QR Code,
you can set its size, but don't exaggerate or the code can't be readable.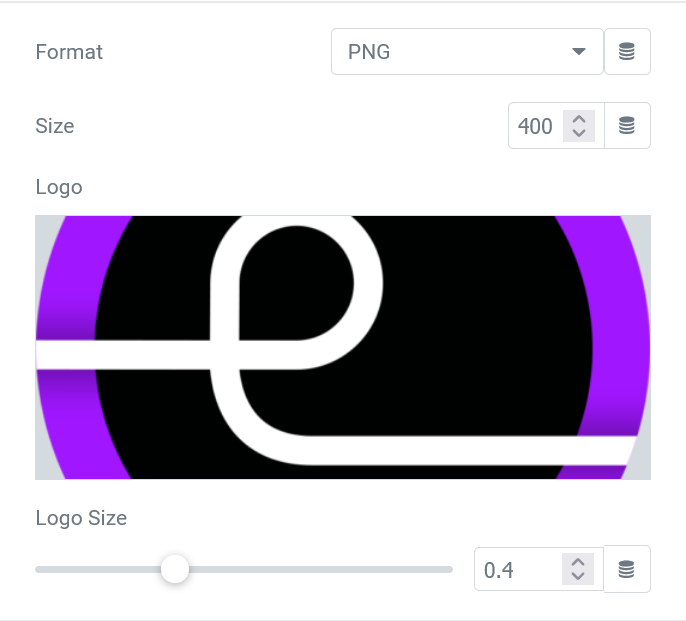 Error Correction
The contained data is repeated to render a more readable image in case of imprecisions.
Leave 30% which is the max, or decrease only if you need to insert a very long text!
Character Encoder
This may resolve multi-language text problems
Margin
A margin around the QR Code square
Style
It support multiple pixel variant
Colors
Define the color of blocks within the code and its background.
Optionally use a Gradient selecting a Second color.
Eyes
Every QR Code contain 3 Eyes on corners, and you can change all of them with a different color and style (Circle or Square)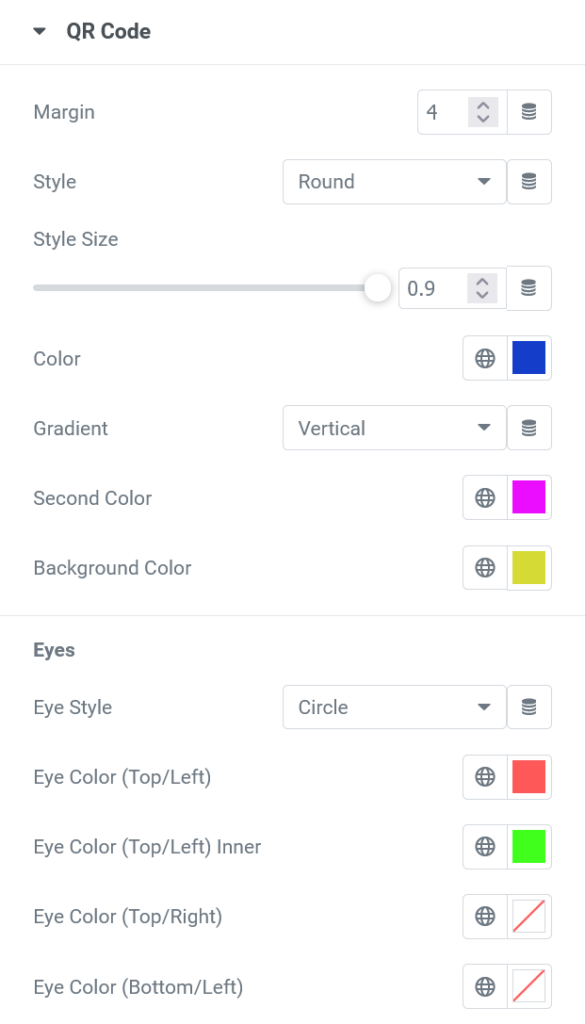 Fully customizable QR Code