Generates lists of items based on ACF or JET Repeater fields
Define the source from which object to get the data:
First of all, it is essential to select the key of the repeater field.
LINK (optional):
The sub field in the repeater, text or url type. This applies to link the entire block or items.
Get the field from all sources, even different from the current post.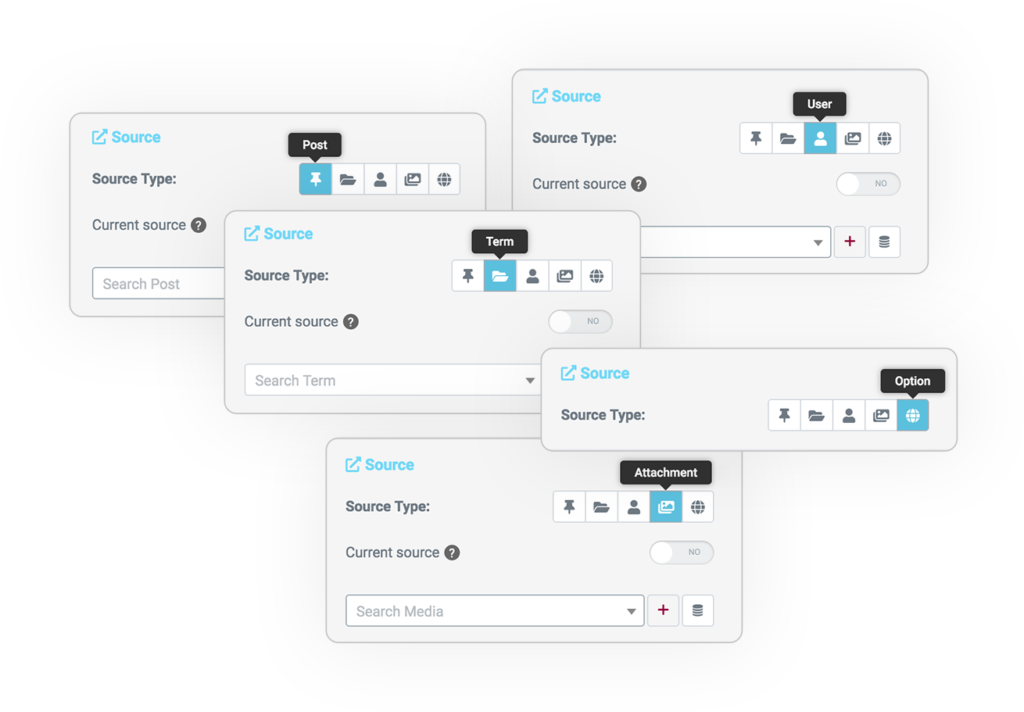 All data at your disposal

We wanted to create a way to visualize, sort, and manage every type of data that is associated to a post (or different source) to generate complete lists, grid or carousel in all its parts.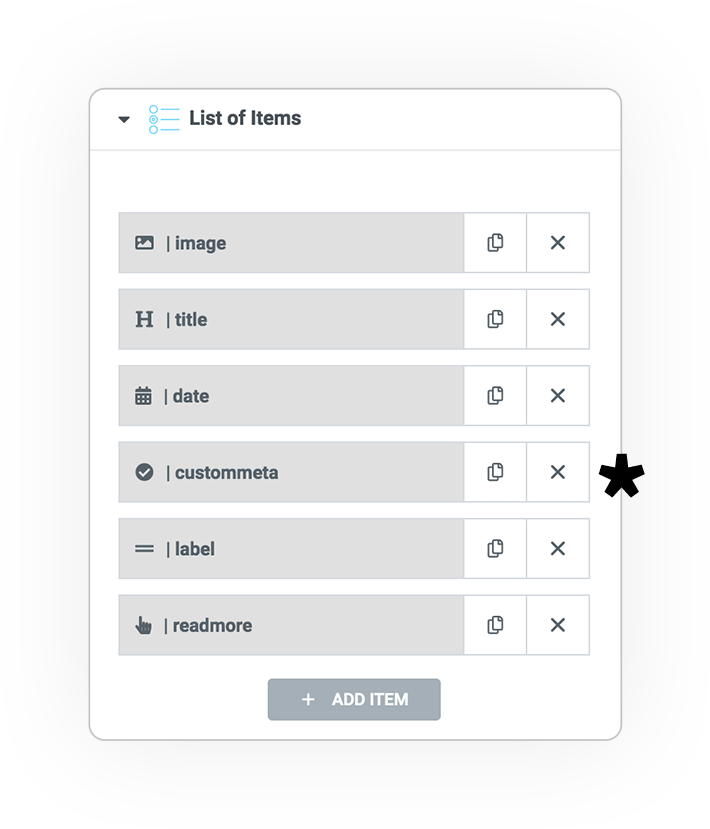 Image
Title
Date
Sub Field CustomMeta
Label-Static (text, image, icon, code)
Read More Button
Each type of element is customizable in all its parts with dedicated parameters in order to achieve maximum control.
Style
All configurations for the style are accessible immediately while creating the items.
Advanced
As if that wasn't enough, some advanced parameters let you refine the visualization and its behavior.
Select the "Repeater Sub Field" for each item
* In the case of custom meta, numerous data display modes are available based on the type set.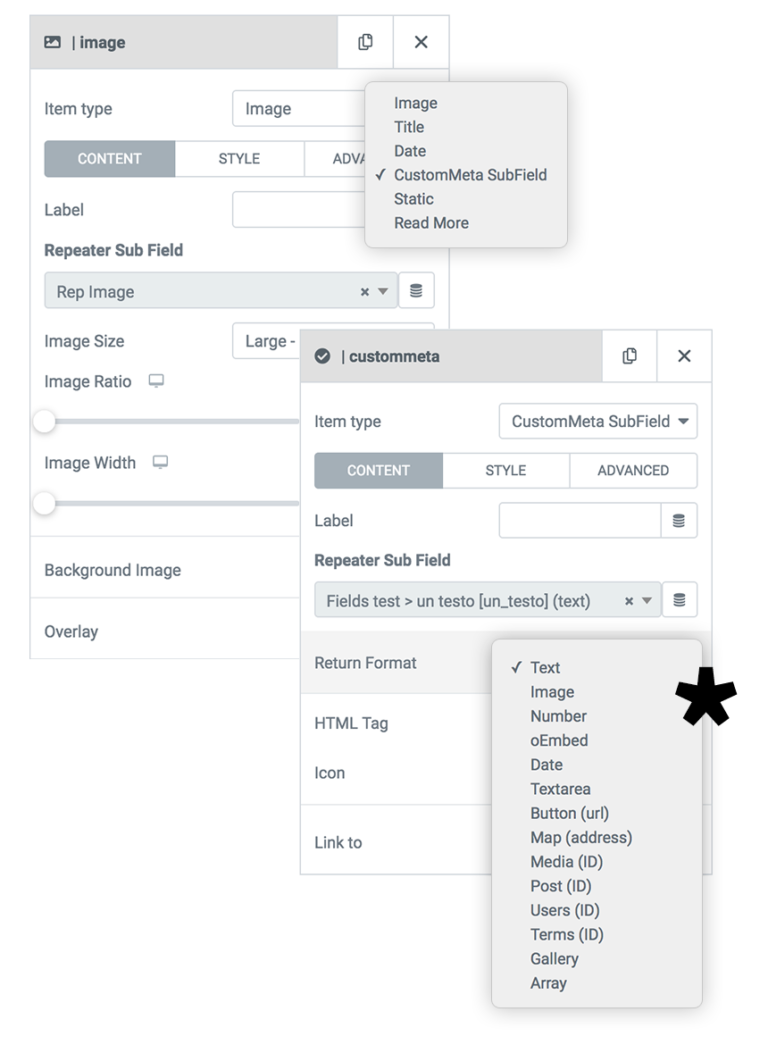 Several display styles are available for all e-Query widgets that will allow you to get the navigation approach you want.