Create a list of items based on ul ol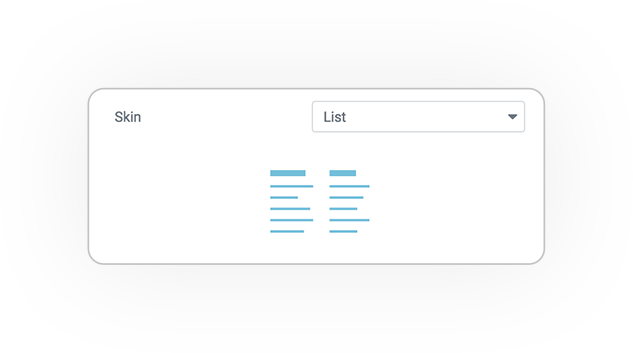 Simple lists ideal for sidebars or footers.
Manage Columns for vertical lists
Number of columns
Gap (spacing between columns)
Vertical space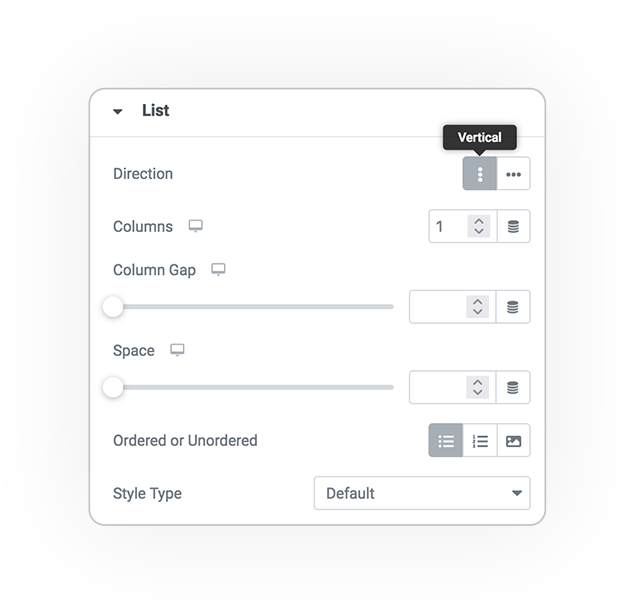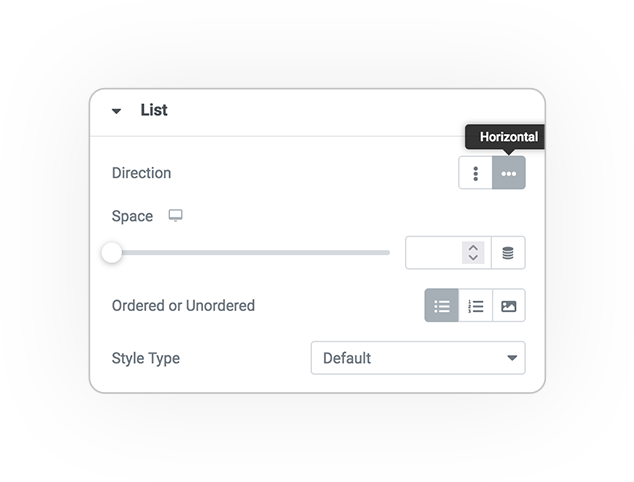 The horizontal list is useful for lining up items.
Pick a graphic element in the ul / ol semantic proposals or upload a custom image.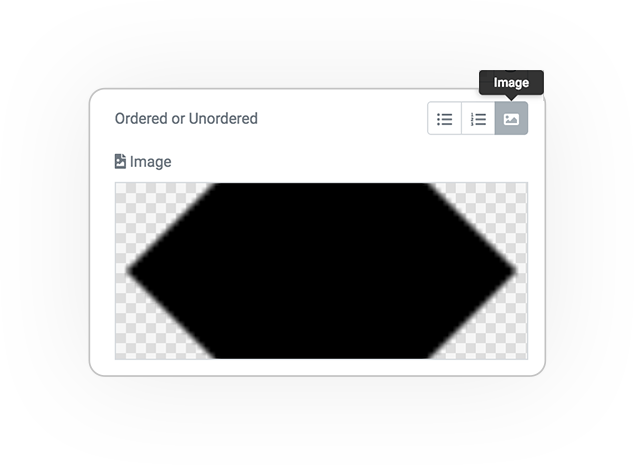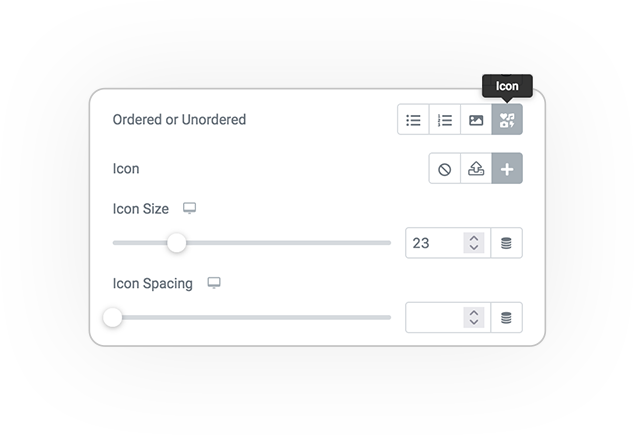 The style affects the block of the list and on the single item by processing:
Padding
Margin
Colors
Border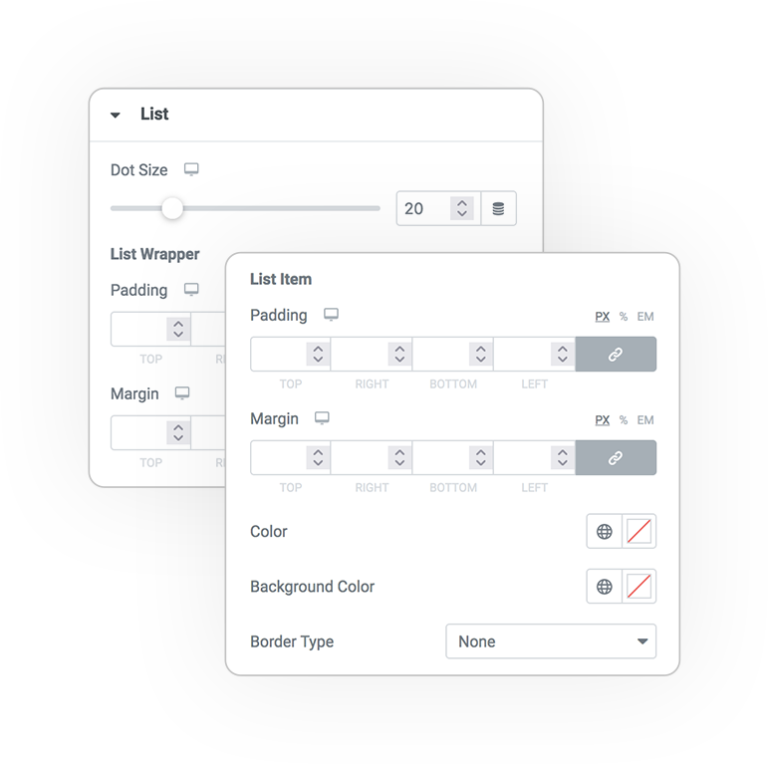 is a widget of the e-QUERY collection