Automatically save the data of each step of your form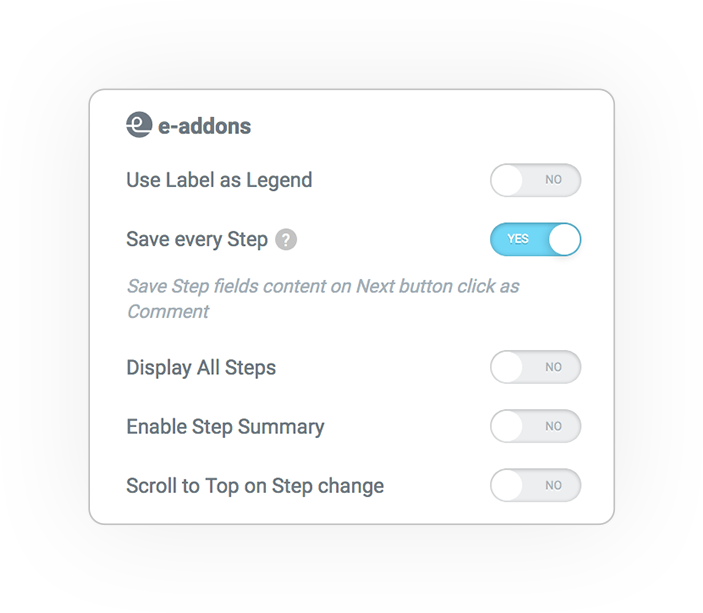 Save every Step

Enable this feature from Form > Content > Steps Settings.
On every Step change, clicking on the Previous/Next buttons, all partial inserted data will be stored in DB and available for consultation by admins in backend area as not approved Comment.
When User complete the Form and Submit his previous Comments will be deleted, use then a Save action (like "Create Post") to store all submitted data.
Restore values
Automatically restore inserted data on next user access to same form

Add dedicated Save button
Insert a specific button more than the Next button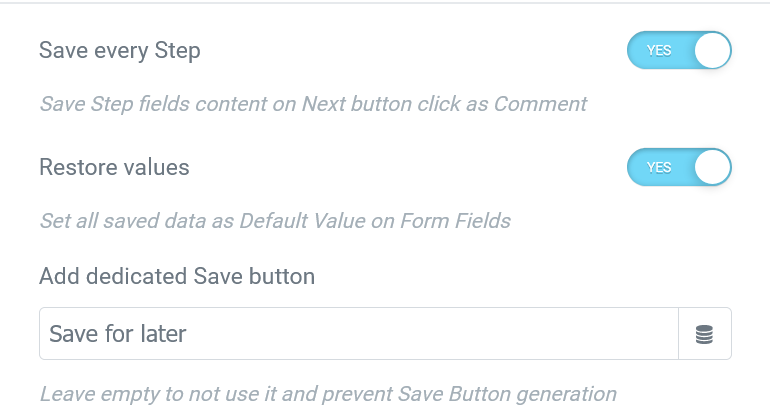 This extension can track the data entered by the user without his consent.
Check your privacy conditions to protect your visitors.