Show latest RSS news from external sites
Last worldwide news from CNN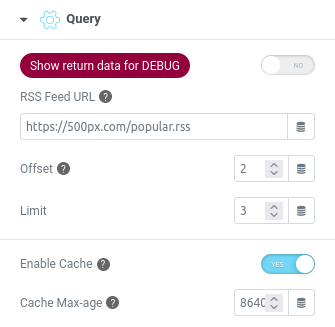 RSS Feed URL
The url provided by external RSS service
Offset
Start from a specific offset
Limit
Display only a desired number of result
Cache
Speed up the page load refreshing news after a specified amount of time instead of read each time from the remote service
Use all XML data

RSS format is quite variable, common fields are:
But all extra fields defined by external namespace (like iTunes, Google, etc) are fully supported.
We wanted to create a way to visualize, sort, and manage every type of data into the spreadsheet to generate complete lists in all its parts.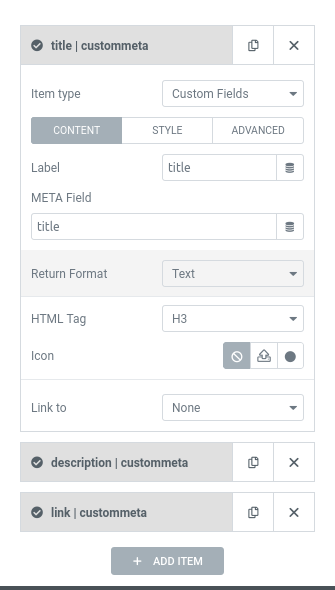 Custom Field, a column field
Static (text, image, icon, code)
Loop Index
A custom Elementor Template
Each type of element is customizable in all its parts with dedicated parameters in order to achieve maximum control.
Style
All configurations for the style are accessible immediately while creating the items.
Advanced
As if that wasn't enough, some advanced parameters let you refine the visualization and its behavior.
Several display styles are available for all e-Query widgets that will allow you to get the navigation approach you want.