Make order in your multi-step form by adding a caption for each step.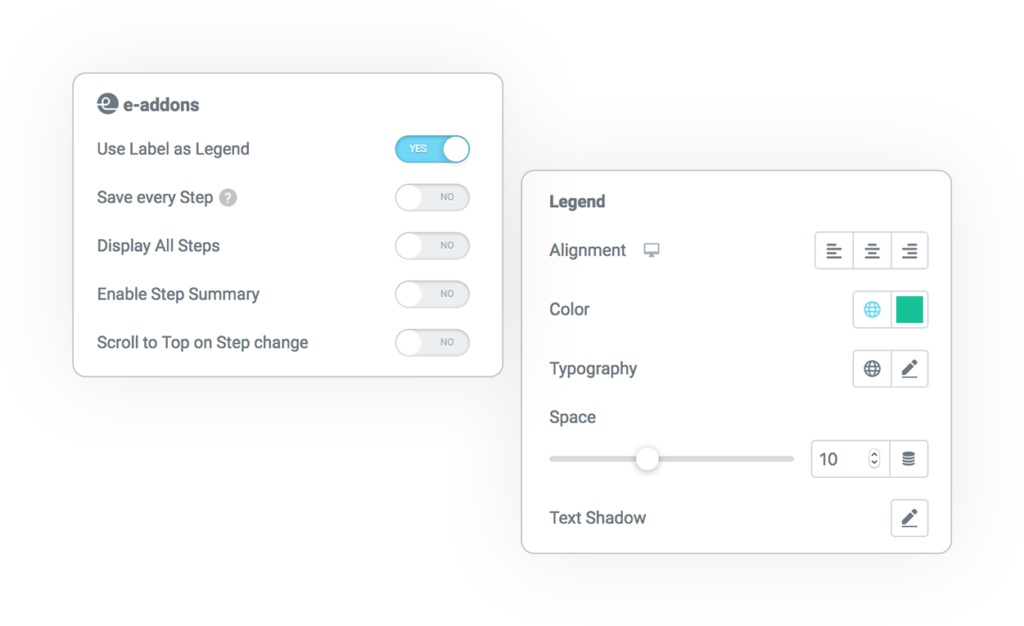 Use Label as Legend
Under the widget Form > Content > Steps Settings section you can enable this switch.
Automatically will appear the Step Label above every steps.
Legend Style
Under the Style > Steps section you will find a new specific style options for your Steps title.