Take full control of the form data and save them as comments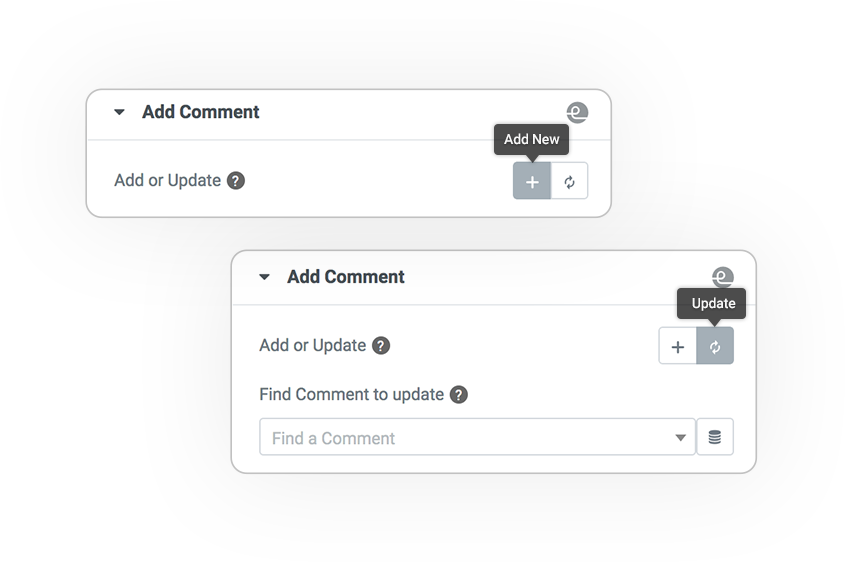 Create a custom Form for User Comments on your Posts.
Create new Comment or update a specific Comment or leave empty for latest User comment.
Comment Content
The main content of the Comment, here goes what your visitor want to say.
You can optionally use HTML using a WYSIWYG Form field provided by e-addons.

Author Name/Email/Url
Some optional Author info.
Use a mix of static text and Form shortcodes or leave empty for automatic setup from logged in User.
Comment Approved
The Comment initial status will be set  as Approved.
By default it's set as Pending.
Comment Type
You can create a new kind of Comment, for a different scope.
The default type is "comment", so leave it as default if you are not a developer.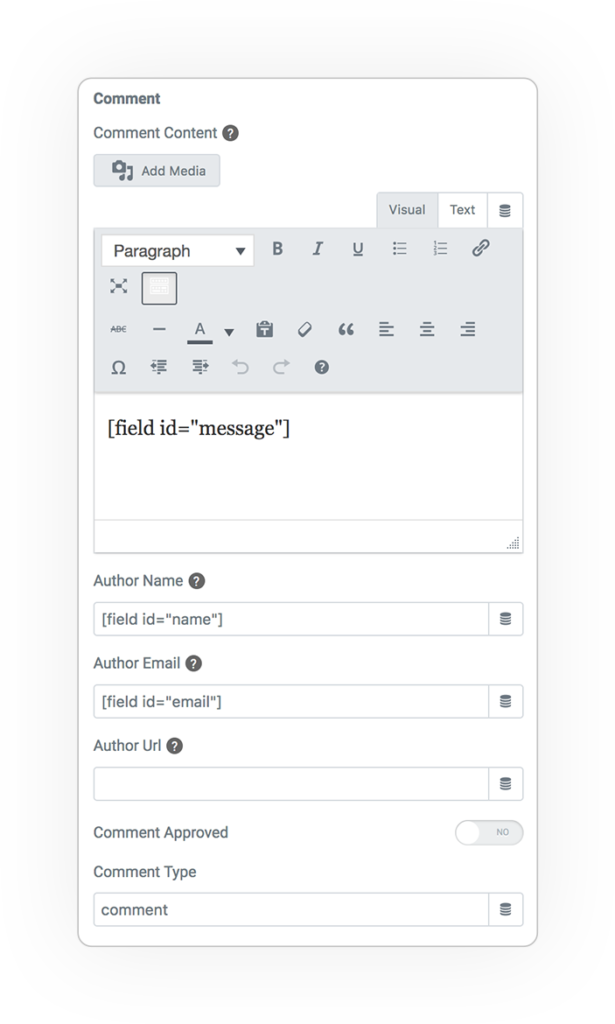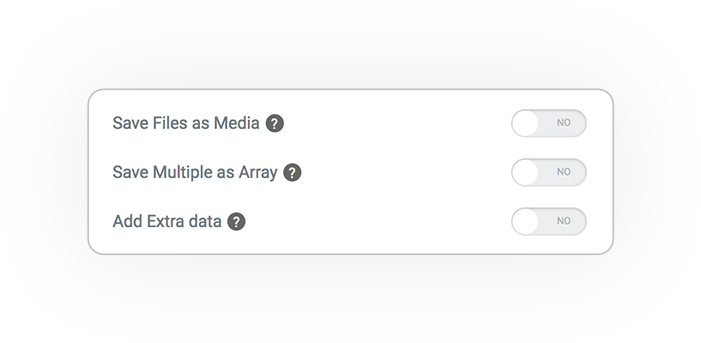 Save File as Media
Every Uploaded file will be saved as Media, and will be stored in DB its ID and not only the path.
Save Multiple as Array
Transform the submitted multiple data from values separated by a comma in a more convenient Array
Add Extra Data
Save extra User info, like IP, referrer and current ID
All extra Form Fields will be saved as Comment Meta Fields