Show or hide the entered password with a simple click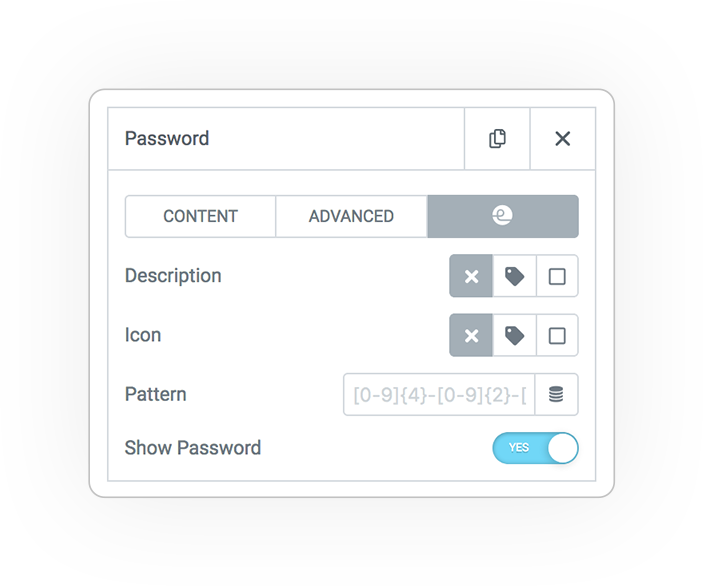 Show Password Field Extension
For every Password Field type you can find  and enable this option in the Form > Content > Form Fields > Your Field > e-addons Tab.
To the field will be added an icon button to toggle the Password visualization.
Add a simple visual representation of the strength on insert password, with an non-intrusive colored field underline.
It's not blocking, if you need a custom validation use Pattern option.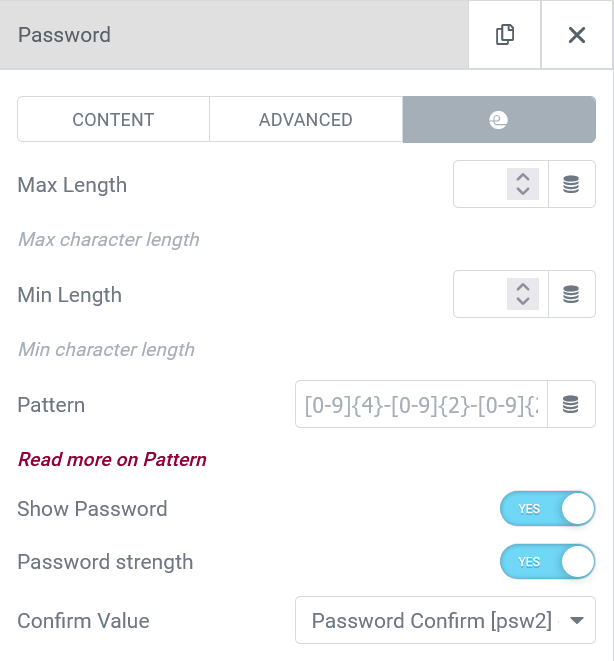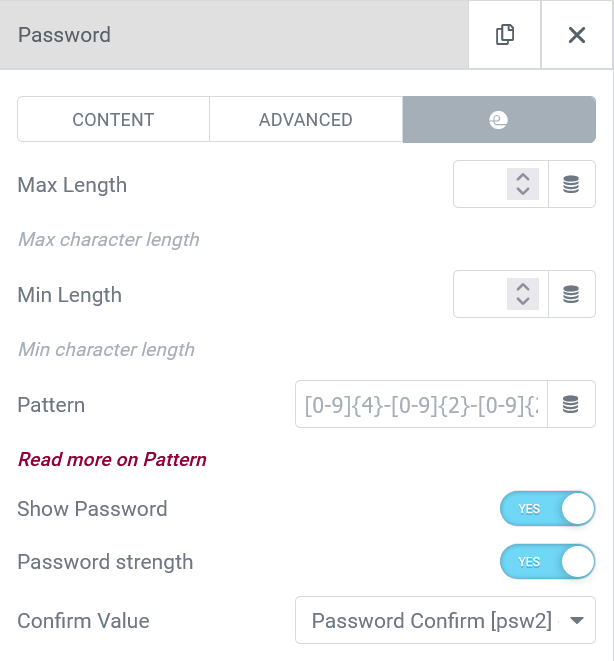 Especially for password (usually hidden) sometimes could be useful if user repeat the inserted value to be sure he input it correctly.
Select another field to compare with the first one.
Is your Password strength?