Take full control of the form data and save them as Terms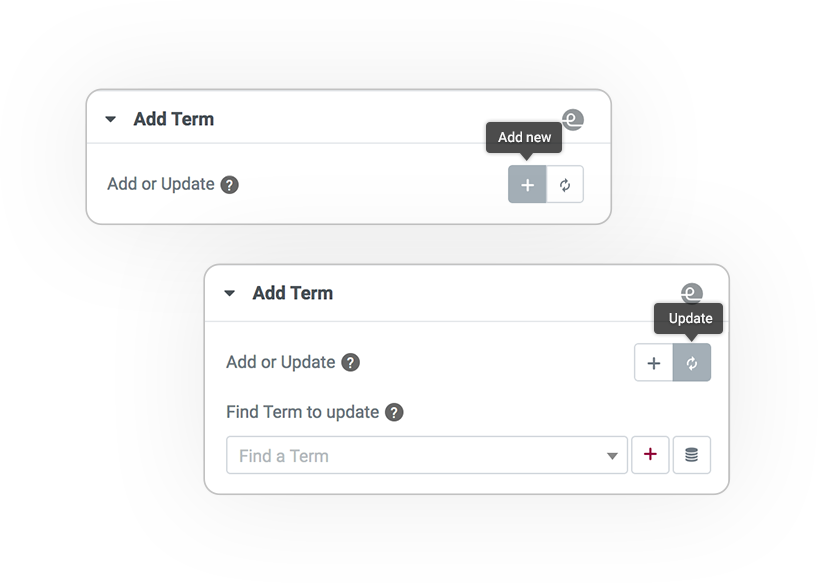 Create easily a new Taxonomy Terms from Frontend.
Create new Term or update a specific Term or leave empty for Current Term if Form is in a Term Archive page.
Term  Name
The visibile name of the Term, the slug will be automatically generated

Term Description
An optional description of the Term.
You can use HTML notation.

Term Taxonomy
The Taxonomy of the Term will be related with.
Parent Term
In Hierarchical Taxonomies you can set a Parent Term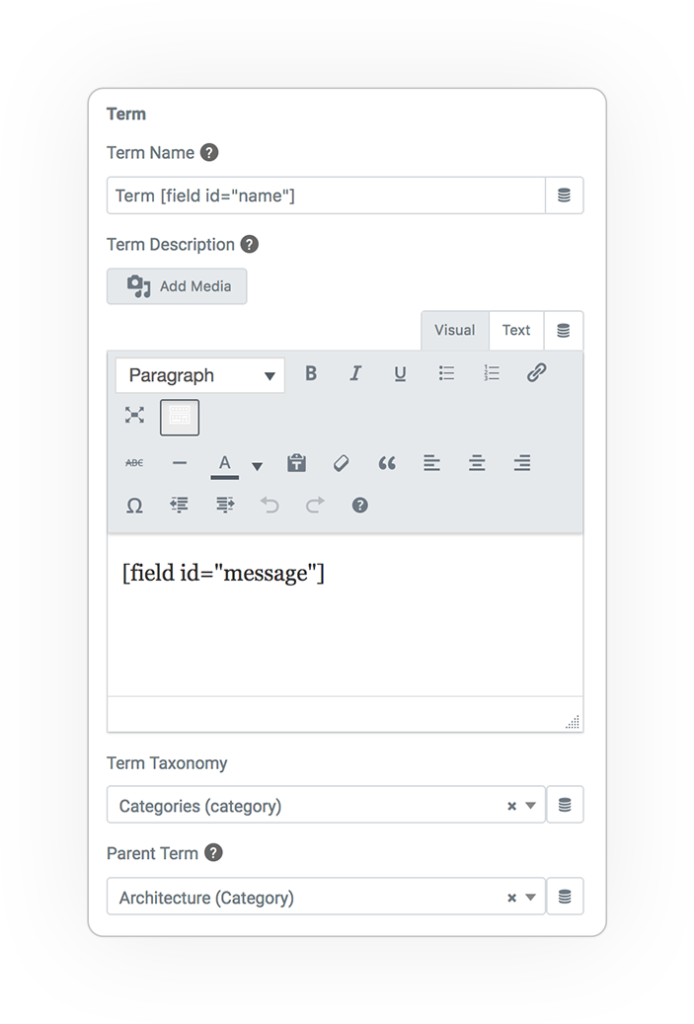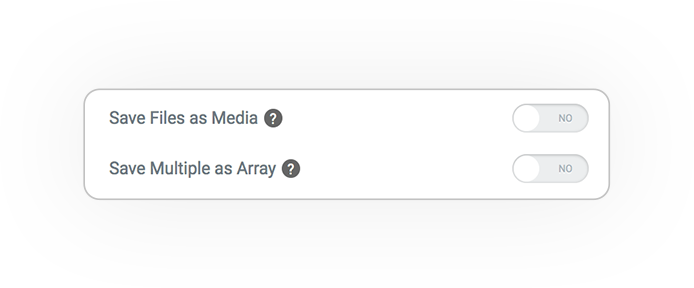 Save File as Media
Every Uploaded file will be saved as Media, and will be stored in DB its ID and not only the path.
Save Multiple as Array
Transform the submitted multiple data from values separated by a comma in a more convenient Array
Redirect the user to saved Term page, specifically to its Term Archive page