A new amazing motion effect for your widget display animation.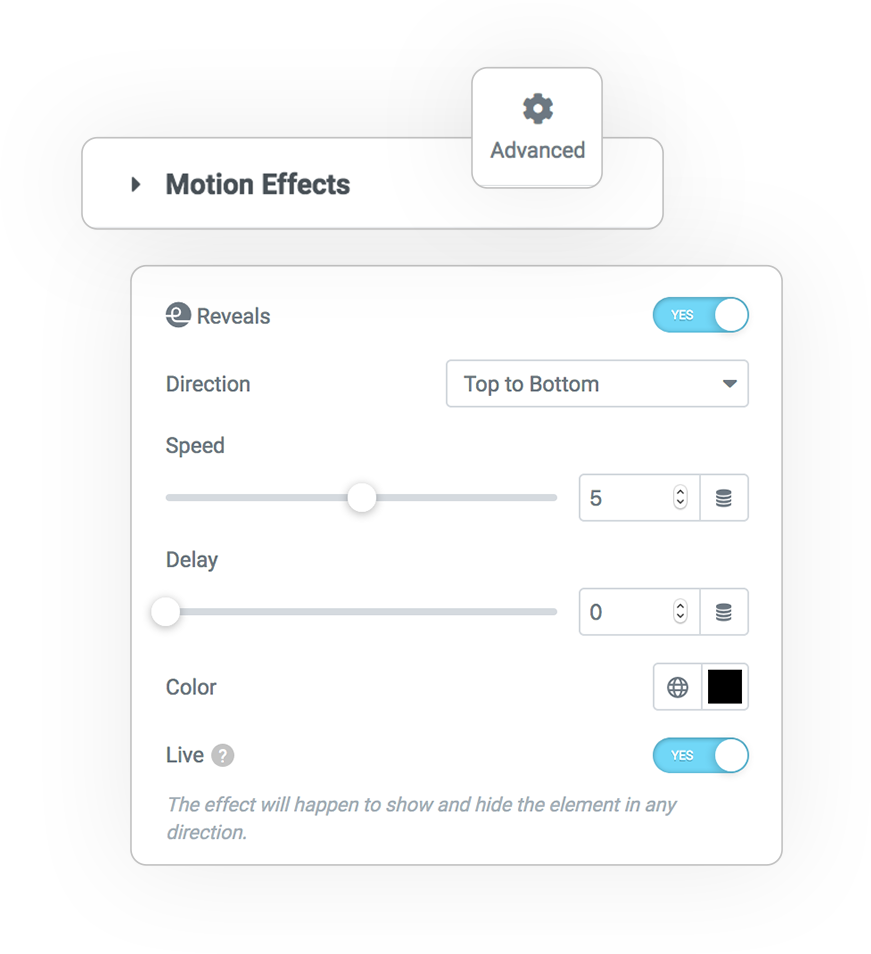 You can find and enable the Reveals option from:
Advanced Tab > Motion Effects on every Widgets.
Direction
The direction from-to of the animation

Speed
The time needed to reveal the content
Delay
You can delay the execution of the animation in milliseconds.
Color
The background color of the wrapper
Live
The animation effect will be repeated on every time user meets the element in the page from any direction.
Add Your Heading Text Here