Something went wrong after an update?

Don't worry, you can easily do a Rollback and restore previous working version.
After that…open a ticket to our support!
Reinstall old plugin version
In WP-Admin Menu you could find "e-addons > Version control" item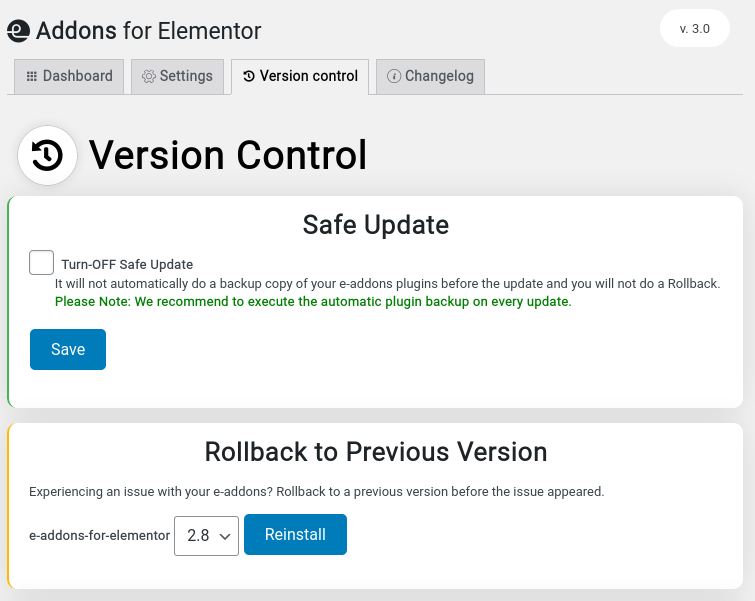 Every time you update any e-addons plugins, a backup copy will be automatically stored on your server, in "/wp-content/e-backup" folder.
This feature is enable by default, but you can Turn OFF this behavior (not recommended).
In this page you can find the list of all the previous backupped version.
Simply select the stable version you desire and click on REINSTALL button.
Can't open this page?
Reinstall it manually, you can download old plugin zip via FTP.