Calculate in real time the price of services choose while filling out the form.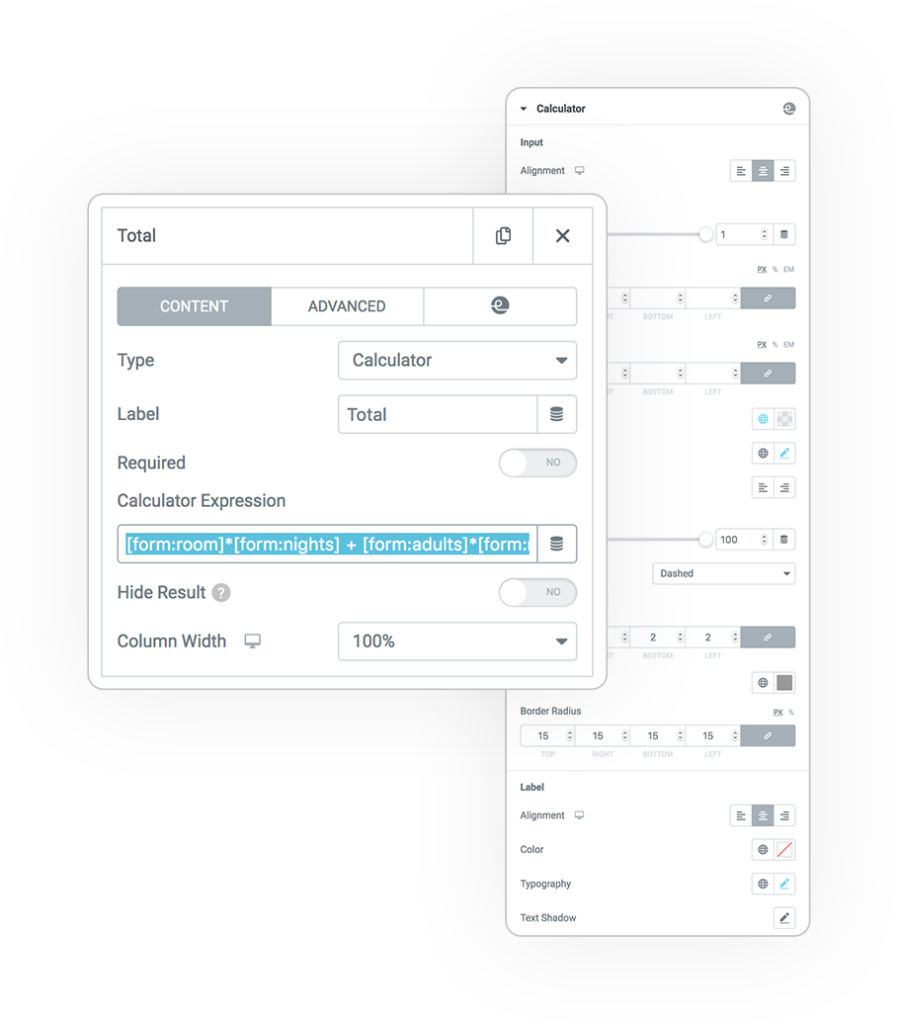 A new Field type available in Form > Content > Form Fields > Your Field > Type.
It consent to display a calculated field based on User choices in this form.
The result value can be display on the form and used on all Actions.
Calculator Expression
It's the expression which define the operations to calculate the total.
As dynamic placeholder of the Form fields you can use the standard Field Shortcodes or Tokens.
Examples (they return the same result):
[field id="qnt"] * [field id="price"]
[form:qnt] * [form:price]

Hide Result
The result field will not appear visible on the Form, but it's usable inside the Actions
Expression used in this demo:
[field id="room"]*[field id="nights"] + [field id="adults"]*[field id="nights"]*[field id="breakfast"] + ([field id="adults"]+[field id="children"])*[field id="nights"]*2 + [field id="extra"]