Take full control of your form data, you can now save it as Post!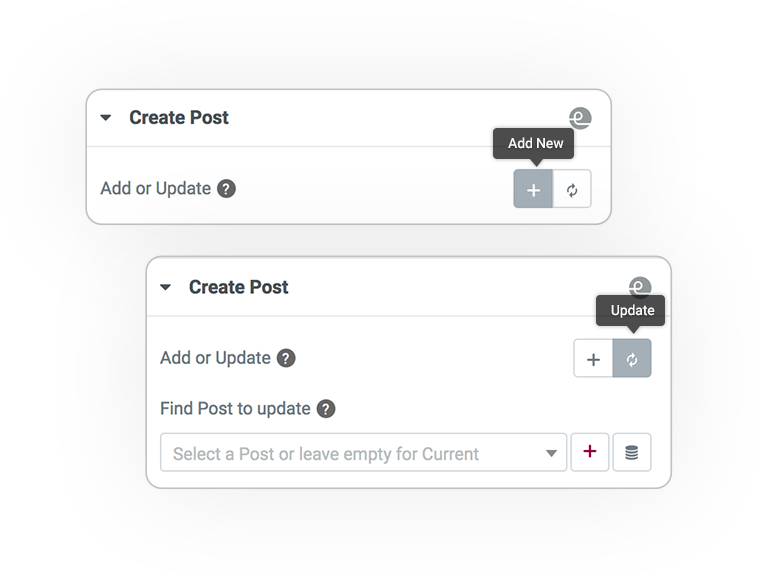 Save as Post (also Page or CPT) is the solution to let your Users create new posts on your blog from frontend.
You can create a new Post for each Form submission
Or update existing Post, like current or a specific one.
Post Title
The main title of the Post, you can create it dynamically with one or more Form fields.

Post Content
Use standard Form shortcodes, you can use classic HTML.
Hint: you can set the content of a WYSIWYG Form Field provided by e-addons.
Post Type
You can leave default Posts, or provide your Custom Post Type. You can create new one CPT with free plugins (like PODS, CPTUI, etc).
Post Terms
The saved Post will be automatically related to these optional Terms.
You could set field Custom ID with Taxonomy name (like "category", "post_tag", etc) to add/update related Terms selected in frontend by the user.
Post Status
The initial status of the Post:
Published
Private
Password protect
Draft

Current Post as Parent
Useful in hierarchical Post Type to set the new Post as children of Current Page. The new Post will be related to current one.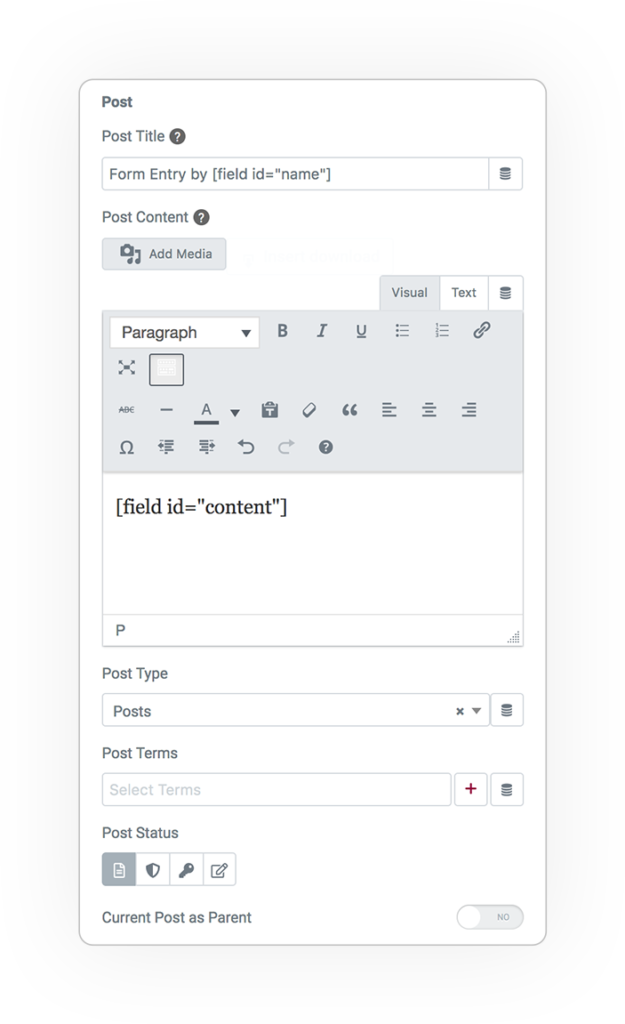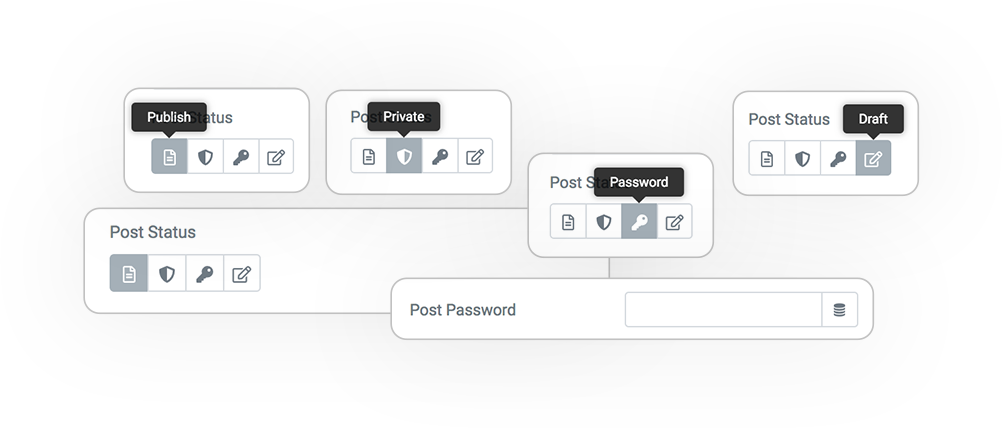 Save File as Media
Every Uploaded file will be saved as Media, and will be stored in DB its ID and not only the path.
Save Multiple as Array
Transform the submitted multiple data from values separated by a comma in a more convenient Array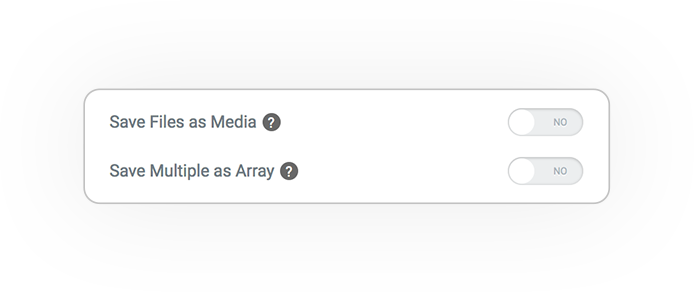 Redirect to
Redirect the User to saved Post page after submission

Save your contact in a dedicated CPT because email can be lost, but the data remain stored in your DB