Sign your forms with our new full touch device compatible signature field!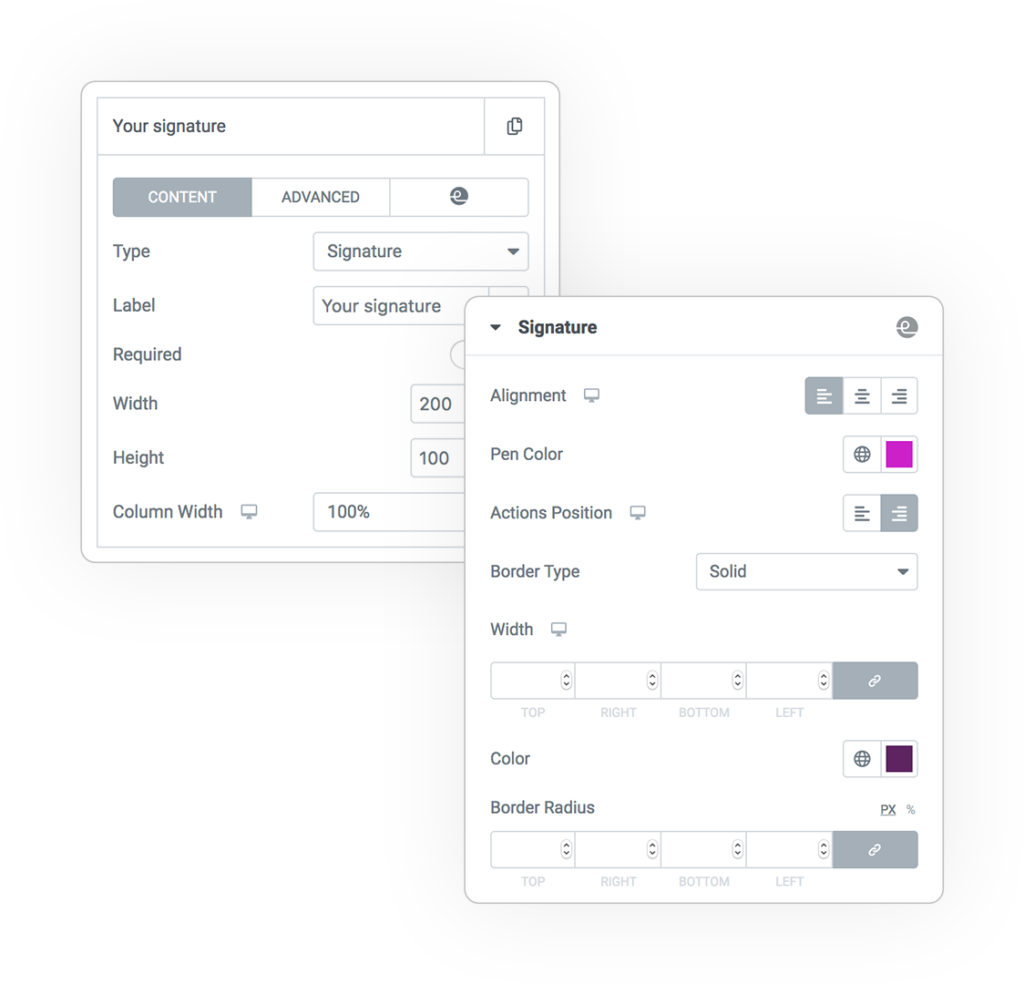 You can use this new Field Type, select it from
Form > Content > Form Fields > Your Field > Type.
The Signature field canvas let you write on it and the Actions (Clear and Undo) will help you if you don't like the result.
The signature will be saved as PNG image on form submit.
Width
The width of the canvas
Height
The height of the canvas
Signature Style
Under the Style Tab you will find a specific Section.
You can customize the field, like the Pen Color and the Actions position.
Add a Signature field on your Form, the result will be saved as PNG image that you could use inside your Actions
Multiple instances and fully customizable
Configure the Size, the Colors (Border and Pen), Position and Border.