Thanks to Steps Summary, you can immediately see a summary of the information you are entering while filling multistep forms.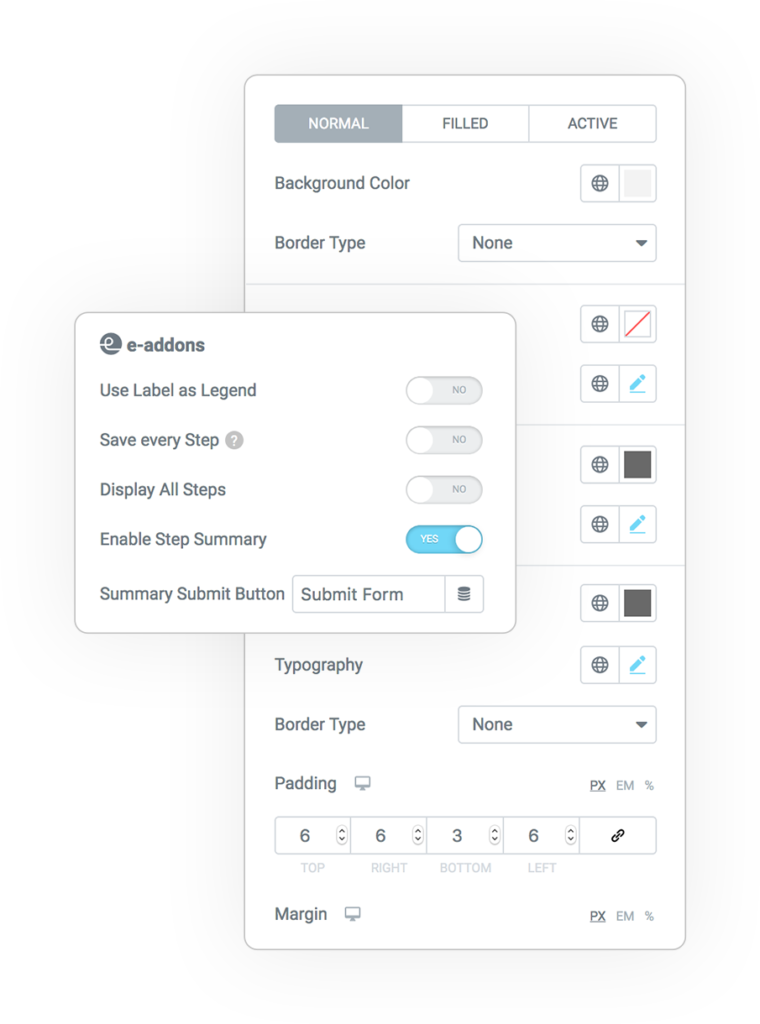 Enable Step Summary
Under Form > Content > Steps Settings you can activate the switch and the Summary will appear below the form in preview.
You can optionally translate/change the Submit button text inside the Summary, you can also leave it empty if you don't want it.

Step Summary Style
In Style Tab you can find a new Section specific for Step Summary. There are all classic style controls to customize labels, values, edit and submit buttons inside the Summary.

If you have many steps it provide a full report on entered values